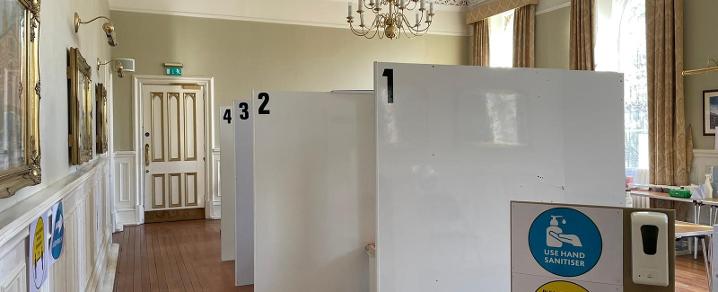 Renfrew residents thanked for taking part in Covid-19 testing
Renfrew residents have been thanked for visiting the temporary Covid-19 testing site over the past week.
The facility at Renfrew Town Hall closed yesterday (Tuesday 25 May), with 733 people who live, work or go to school in the town attending to take a test.
Testing people without Covid-19 symptoms, the drop-in site was part of the national community testing programme, helping to find people who have the virus without knowing.
It identified five positive cases, enabling those people and their close contacts to self-isolate and help stop the spread of the virus.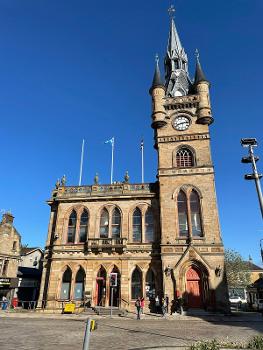 Free Covid-19 home testing kits were also available to collect, with all 448 packs picked up during the course of the week.
Run and staffed by Renfrewshire Council, it followed successful deployments of temporary COVID-19 test sites in Johnstone, Paisley and Linwood.
Renfrewshire Council Depute Leader Jim Paterson said: "I would like to thank everyone across Renfrew who came along to the temporary testing site at the town hall.
"Community testing and identifying people who may have Covid-19 without knowing is an important part of ensuring we stop the spread of the virus and it was pleasing to see such high numbers turn out to play their part.
"We all want local shops, bars, cafes and restaurants to remain open and for restrictions to ease further over the coming months and I would urge everyone to follow the current government guidelines, access free testing kits and roll up your sleeve when your vaccination is offered to you."
Separately, high rates of Covid-19 in Glenburn and Foxbar has seen a mobile testing unit set up at Glenburn Community Centre, open 9.30am to 6pm until Sunday 30 May.
This is for anyone who lives or goes to school in these areas, with or without symptoms, with tests being carried out by the Scottish Ambulance Service.
Full details on this and on Coronavirus testing in Renfrewshire is available on our website.
Published on 26 May 2021