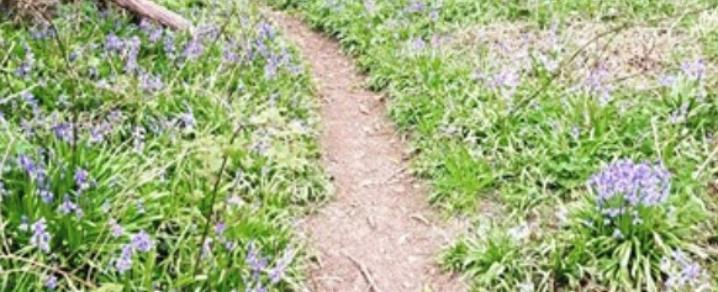 MEDIA RELEASE: Green spaces, sports facilities and play parks in Renfrewshire receive half a million investment
Community projects to improve green spaces, sports facilities and play areas in Renfrewshire will receive more than £520,000 from Renfrewshire Council's Green Spaces, Parks and Play Areas and Villages Investment Fund.
The £1.87million fund is open to community groups from across Renfrewshire to submit ideas for local improvements and the Council works with them to complete their applications - with more than £700,000 already awarded to 32 projects.
Councillors have now approved a further 10 projects worth £522,466 which will include upgraded tennis courts and a brand-new Multi-use Games Area (MUGA) in Langbank, a new outdoor gym in Ferguslie Park Gardens and a brand-new community park in Spateston.
Play parks in Elderslie, Lochwinnoch, Houston and Paisley are also set for improvements, as are a new shelter in Howwood Park and upgrades to the sensory garden in Maxwellton Park.
Two environmental projects have been funded which will see the Tuecheen Ancient Woods in Inchinnan and the Rossland Circle in Bishopton purchased by community groups and developed into community green spaces for residents and visitors to enjoy.
Councillor Marie McGurk, Convener of Renfrewshire Council's Communities, Housing and Planning Policy Board, said: "I'm delighted that these latest projects have been approved as they will make a huge difference to our local communities and it's fantastic to see the drive and determination of the local groups who are leading on each project.
"This latest investment will take us past £1.2million awarded to local people to make changes they want to see in their local areas and it's heartening to see how our communities are continuing to grow and develop.
"We'll continue to do all we can to support and improve our local communities as we strive to make Renfrewshire a more inviting place to live, work, visit and invest in."
Three projects were already awarded £5,000 through delegated authority and will see an upgrade to Kilbarchan Community Garden, a new boundary fence for St Mirren YFC to protect the playing fields and a bank of gardening tools provided to the West End Growing Grounds to ensure everyone has access to equipment regardless of financial circumstances.
For more information on the fund, visit www.renfrewshire.gov.uk/GreenSpacesFund.
A full list of projects approved include:
(Green Spaces, Parks and Play Areas Fund (GSPPF), Villages Investment Fund (VIF))
Langbank Tennis Court and MUGA

£49,086 (GSPPF) and £30,000 (VIF)
New MUGA with football goals, basketball hoops, tennis court and floodlights. Secure fencing to protect the adjoining bowling green.

Lochwinnoch Public Park

£50,000 (GSPPF) and £30,000 (VIF)
New equipment and upgrades for an all-purpose play park

Maxwellton Play Park and Sensory Garden

£90,000 (GSPPF)
Sensory garden to undergo maintenance and play park to be upgraded with more modern equipment for young people

Houston Helicopter Play Park

£40,000 (GSPPF) and £30,000 (VIF)
Exercise equipment and new play area

Tuecheen Ancient Woodlands, Inchinnan

£19,000 (GSPPF) and £30,000 (VIF)
Purchase the land and carry out essential work to allow it to be used by visitors

Queens Road Play Park, Elderslie

£30,000 (VIF)
Phase 2 for adults and teenagers. Exercise equipment and shelter for young people

Spateston Community Park

£40,000 (GSPPF)
Create a new community park in one project. Previously awarded £50,000 for phase 1.

Ferguslie Park Gardens: Green gym and play equipment

£49,000 (GSPPF)
Creation of a new outdoor gym to support healthy lifestyles

Howwood Park - Outdoor shelter

£21,380 (VIF)
Outdoor shelter to support the increased visitor numbers to the park

Rossland Community Garden

£14,000 (VIF)
Purchase of land to become a community green space
Already approved through delegated authority
Kilbarchan Old Library - Kilbarchan Community Garden

£5,000
Improve the quality of the community garden. Previous VIF funding supported essential repairs to the library

St Mirren Youth Football Club

£5,000
Secure the boundary fence to protect the playing fields

West End Growing Grounds (WEGGA)

£5,000
To provide a bank of tools for all gardeners to use in case they are unable to purchase their own