Leader's Blog: Budget supporting our recovery and renewal
Today we set our budget for 2021/22, a budget which will help everyone in Renfrewshire as we recover from the profound impact of Coronavirus.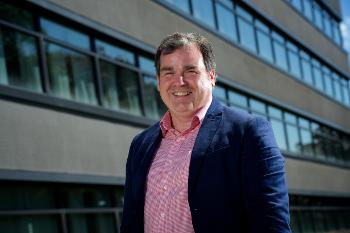 I am indebted to everyone in our communities, our healthcare and council staff who have provided lifeline support to those most in need throughout the past 12 months.
Now, as we start to see positive signs of emerging from this pandemic, our budget will support Renfrewshire's recovery and renewal.
We have frozen Council Tax to provide households with some certainty at a time of continued financial challenge.
And we have prioritised people's wellbeing, making sure support reaches those people in our communities who have been most affected in the past year.
We are continuing in our commitment to support the most vulnerable people in Renfrewshire, investing £2.7million of council and Scottish Government funds to tackle inequalities.
Adding to our pioneering work tackling poverty and improving the lives of people impacted by alcohol and drug addiction, some of these funds will be directed to address immediate priorities, including further funds to support children and young people's mental health, Covid-19 respite care for young carers and a boost to the fund helping with housing costs.
Maintaining our commitment to listen to our communities, further funds will be committed over the coming months on priorities developed collaboratively with our communities on what matters most to them.
Renfrewshire's communities will also benefit from Scottish Government investment of £100million across Scotland to help tackle poverty and support people on low incomes. 
We are continuing delivery of our £443.5million capital investment programme when our economy needs it most, creating jobs, boosting growth, enabling town centre recovery and improving our digital connectivity, Renfrewshire roads and paths. 
Since my administration was elected, we have consistently invested in our local environment and in tackling climate change. The past year has highlighted how important the great outdoors is for exercise and wellbeing and we've set out new funds to ensure families can enjoy our parks and paths safely.
Children deserve to have the best possible learning environments to achieve their ambitions and recognising this, we have added more money to the two-year school facility fund.
We've also pledged further funds for Renfrewshire Health and Social Care Partnership to bolster adult social care, and are developing new schemes to boost business.
Our budget has been carefully considered to maintain the Council's financial stability and sustainability and ensure that together, everyone in Renfrewshire can come out the other side of this tough time stronger and more resilient than ever.
Read more about our budget for 2021/22.
Published on Thursday 4 March 2021