Leader's Blog: Wishing everyone a Happy New Year
I hope everyone enjoyed a peaceful festive period and I wish all of you all the very best for the year ahead.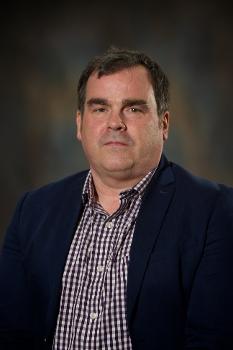 It is without doubt 2020 was a hugely difficult time, the Coronavirus pandemic bringing unprecedented challenge and my heart goes out to those who have lost loved ones.
The impact of Covid-19 is being felt in all parts of daily life, with people facing bereavement, loss of income, isolation and loneliness.
At this tough time, I am immensely proud of the way the people of Renfrewshire responded. The strong sense of community shining through as everyone rallies to support one another and look out for their neighbours.
Many incredible community groups across our towns and villages, the Council and national agencies continue to provide essential services and critical support.
I want to say a big thanks to all key workers, in particular our emergency services colleagues, NHS staff and our health and social care teams who have been working throughout the festive period, providing the highest levels of care to our residents and communities.
Thanks also to the many frontline Council staff who ensure services are running throughout - I really enjoyed watching this staff video highlighting their excellent efforts.
We are clearly at a difficult point in tackling this virus and it is only by all of us following the guidance and doing as much as we can to help suppress it, we can minimise its impact both on our communities and our local businesses.
We should all take great encouragement that development of a vaccine, its rollout already underway, signals brighter days ahead.
Our focus remains on supporting everyone in Renfrewshire through this and we are also working with our local communities on the region's social renewal and with local businesses and enterprise agencies on Renfrewshire's economic recovery.
This year will also see us further our housing investment and tackle the challenges posed by alcohol and drugs in Renfrewshire.
Please continue to stick to the rules, follow the guidance and enjoy time with your loved ones.
Published on 1 January 2021