Leader's Blog - supporting our local businesses during the pandemic
Our local shops, cafes, pubs, restaurants, the many brilliant businesses in Renfrewshire have faced immense pressure and challenge throughout the Coronavirus pandemic.
These businesses are run by local people, our neighbours, friends and family. They are a lifeline for our towns and villages, providing important services, hospitality and local jobs.
Each business has worked extremely hard to remain safe and welcoming for customers, adapting its approach throughout this turbulent time to comply with national guidance and play their part in suppressing the virus.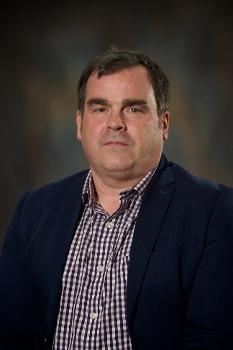 I understand how the current protection measures are again hitting businesses extremely hard and I want them to know that the Council is doing everything it can to support them at this tough time. We cannot afford to lose our local businesses and we don't want them to be closed for longer than is needed.
Since the outset of the pandemic, Council staff have been working tirelessly to award the different Scottish Government grants and ensure financial support reaches those in need as promptly as possible.
That's seen us award £28million to help small businesses, hospitality, retail and leisure premises in Renfrewshire and assist people newly self-employed.
As more grants are introduced - like the closure and restrictions grants now open for applications - we will ensure eligible businesses are able to apply as quickly as possible.
We've also established our own tailored fund following discussion with 500 local companies to help Renfrewshire employers deal with the immediate impact, so far awarding more than £320,000 in grants and loan support.
Whether you're an established company, just starting up or are self-employed, our inhouse Business Gateway advisers are available now to assist you by calling 0141 530 2406 or emailing renfrewshire@bgateway.com.
Find out more about all the available support on our dedicated Coronavirus Business Support webpage and know that we are with you all the way.
We're passionate about encouraging people to support our traders, spending local and shopping online at local stores and we are making a public plea to stick by the rules to enable our shops to re-open as soon as it is allowed.
Globally, nationally and locally, Coronavirus has created great uncertainty and presented an unprecedented economic challenge.
In Renfrewshire, leaders from across the private and public sector, enterprise agencies and education and skills experts are all working together on our roadmap to recovery. A key aspect will be investing in employability and in particular supporting our young people who we know are more likely to be adversely affected when it comes to finding and keeping a job.
We've already seen the groundswell of support from local businesses to provide a job placement to our young people and I have full faith this positive and proactive approach will enable us not only to recover, but to strengthen and to grow.
Published on 1 December 2020