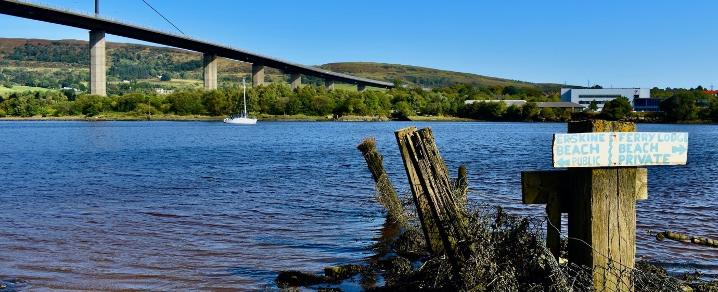 Musings of the Tannahill Makar: The Erskinites
After reading an article, by the Erskine writer, Cathie Devitt, written for Renfrewshire MILL magazine, in which she talks with fondness about the place she has made home, and after having a guided tour of Erskine with Cathie and her grandchildren Oscar and Maisie-Belle, (pre-lockdown), I formed an idea. I wanted to write a poem in which I reflect on how, when we are small, sometimes places visited seem vast and particularly memorable for one reason or another, yet, if we revisit the same places as an adult, invariably our recollection is different, perhaps some of the magic is gone, perhaps the place seems smaller, less impressive. I wonder why this is?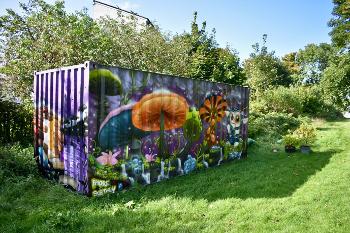 There are many possible reasons but I would challenge you to think about a place (and perhaps write your own reflections), that you've visited during your childhood and how your present day reflection of the same place perhaps results in you reframing your memory? I've also taken a few pics over a period of time that give you a flavour of Erskine, one of the many jewels in Renfrewshire's crown.
On my impromptu visit we skirted Erskine Veteran's Cottages, (with quaintly named streets such as Nursery Avenue and Princess Park), Boden Boo Woods, (with beautiful walks in secluded wooded areas), Erskine Bridge, (towering over the popular Erskine Beach), The Community Gardens, (developed with contributions made by local volunteers and companies, extensively used for community events), The Blantyre Monument and Marr Hall. We finished off with the excellent fare of eating at the Erskine Garden Centre.
THE ERSKINITES
Children in the Community Garden mud-kitchen
with spoons sloshing mud-pies,
pancakes and clabber,
mixed with morsels of imagination.
The kids explore their table.
The piney-floral fragrance
of stems of purple- blue lavender,
The fresh-aroma
from sprigs of blue-green mint
nourishing their senses.
Their minds devour
the scents and textures
that enhance their taste for the world.
The kids tip-toe around fairy toadstools
aware of the DO NOT DISTURB
sign painted on a pixie's door
that children periodically chap,
to see if anyone is home.
Barney the bin, painted bright red
watches on, asking "Please give Me Your Litter"
gobbling up the waste
as the garden gobbles up their years.
Elsewhere, on another day,
Oscar and Maisie-Belle
playing chases on the rippled sand
of Erskine Beach leaving innocent footprints as souvenirs.
Their shrieks of excitement fill the air.
The Bridge's cable-stays whine in the wind
in the foreground of dozing Old-Kilpatrick Hills
and the splish-splosh of a paddle-board surfer down below,
who navigates the Clyde meandering
as if Huck Finn paddling the Mississippi
on a lazy Sunday afternoon.
I do wonder however,
with the passage of their years,
how the kids will recall
their larks, through grown-up eyes.
Will their bridge still stand for ever high above?
Brian Whittingham
---
Published 19 November 2020