Leader's Blog - praise for collective commitment to tackle Coronavirus
I am immensely proud of the collective commitment in Renfrewshire to tackle the impact of Coronavirus.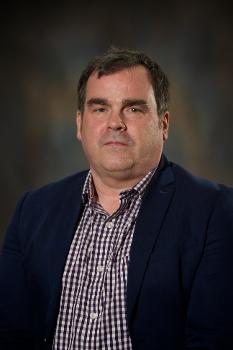 Community groups and volunteers have stood side-by-side with council staff, colleagues in the Renfrewshire Health and Social Care Partnership and alongside the emergency services, to serve the people of Renfrewshire with distinction.
I am grateful to every single person who has played their part, adapting amazingly to such a fast-changing situation.
This has seen 250,000 food packages and medicines delivered to local residents in need of additional support, 1600 care at home packages have helped vulnerable residents and more than 6200 phone calls answered by a friendly voice at our local helpline, with contact made to 94% of those shielding from the virus.
Key workers have been able to carry out their critical work thanks to the staff at our seven childcare hubs - this vital service continuing throughout the school holiday period.
More than 6,600 children have received extra financial support in lieu of a free school meal and 500 chromebooks have helped with learning at home during these unprecedented times.
I know how hard-hit local businesses have been by the lockdown restrictions and we continue to do all we can, our business teams having considered 99% of all funding applications, awarding more than 2180 grants providing £24.5million to mitigate the immediate impact, while at the same time we are working together with business, education and enterprise to consider the roadmap to our economic recovery.
Frontline council services have continued throughout the outbreak, our street cleaning and waste collection teams providing a full schedule while our housing teams have provided a 24/7 response for anyone made homeless and supported residents in our sheltered housing.
Every department, every service, has stepped up and shown great diligence and dedication, including 1000 staff who took on a different role during the crisis.
The work of the Council combined with the incredible community spirit we have in Renfrewshire has enabled us to come through this testing time and I can't praise everyone enough for what you have done.
We are now reaching the summer holiday period and I wish to extend my thanks to our teachers and education staff for doing everything possible to support our children and young people in such challenging circumstances.
There is no doubt our education and children's staff care deeply about the wellbeing of our young people and everyone's world was rocked by the news of the recent house fire in Paisley, in which three pupils tragically lost their lives. My thoughts and condolences are with the family and their loved ones, who are grieving this terrible incident and there continues to be counselling and wellbeing support available to anyone affected by this terrible tragedy.
I would also like to touch on the worldwide Black Lives Matter campaign. We must work to eradicate racism in all its forms and the campaign is rightly challenging us all to examine our local history and consider our connections with the slave trade. Renfrewshire's thread-making was part of an international industry built on slavery, a part of our history we must reflect on and come to terms with. We were also a community with an active abolition movement, embracing diversity and campaigning for equality in all its forms.
At the Council meeting this week, all political parties engaged in a considered discussion and agreed to further research Renfrewshire's history and mark Black History Month each year through cultural and educational events in partnership with our local communities.
Finally, as the lockdown restrictions are eased and a sense of normality returns to our daily lives, I would urge everyone to cherish the time with your families and friends and continue to follow the government guidelines, which enable us all to stay safe and save lives.
Published on Friday 26 June 2020