​​​​​​​Leader's Blog: Coronavirus update - first steps on road to recovery
It is now 10 weeks since the lockdown period was first introduced and the Scottish Government has confirmed the first steps we will take, from tomorrow (Thursday 28 May) towards a phased easing of restrictions, enabling us all to start to move gradually towards more of a return to our normal lives.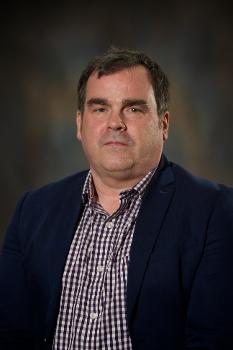 There is no doubt this has been a hugely difficult time for us all, with the impact of Coronavirus felt right across Renfrewshire communities. Every single death is a tragedy and my thoughts are with those who have lost a loved one and with anyone affected by the outbreak.
Throughout the last 10 weeks key workers across Renfrewshire have been true heroes, helping to care for those most in need. This includes Council staff who have ensured meals and medicines reach those most at risk while also continuing to deliver the vital frontline services which ensure we are able to stay safe and healthy.
This togetherness extends into our local communities who have been brilliant in following the public health advice and government guidelines, and many people have also come forward to register for the local volunteering effort to support people in their neighbourhoods.
Renfrewshire is home to an active and connected third sector and that's enabled us to respond quickly to provide support to those most in need. Last week, in support of Mental Health Awareness Week, we launched the #KindnessCounts social media campaign and I was moved hearing about the many amazing acts of kindness which have taken place during the outbreak.
As the phased easing of restrictions begin, I would encourage everyone in Renfrewshire to lead by example and continue to follow the guidelines, which are in place to protect us all and help to save lives.
We continue to run childcare hubs supporting the children of key workers, and we have been considering the route map to support the nationwide plans to re-open schools and nurseries.
We have been able to continue our regular waste and recycling collections throughout the last two months and I really appreciate the patience, understanding and support people have shown. If it remains safe to do so, from Monday (1 June) we will be re-opening our recycling centres on a phased basis, with additional health and safety measures. I would ask residents to only visit our recycling centres if it's essential.
Sadly, we have had to cancel all our large-scale council-run events until the end of October, which includes the Barshaw and Renfrew Gala Days and the Johnstone Fire Engine Rally.
This is hugely disappointing for us all, but we know it's the right thing to do.
Despite this, we are still marking Paisley's annual Sma' Shot day on Saturday 4 July with a full programme of online events and activities to mark this important date in the town's history and celebrate our fantastic key workers.
Council-run events are an important part of supporting our local economy and I appreciate just how difficult it is just now for the Renfrewshire business community.
Our business support teams have been working tirelessly to approve and award business support grants as quickly as possible and their efforts have seen 99% of all applications we receive considered, awarding more than 1900 grants to local businesses, totalling more than £21.7million in financial support. We've also been awarding funds from the national scheme to help people newly self-employed and there's full details on the council website of all available support.
I am in regular dialogue with business leaders in our community and working together through the Economic Leadership Panel we are developing a roadmap to support our economic recovery and bolster the local economy.
An important part of this will be investment in our infrastructure and I'm pleased to see the confirmation of £250million in continued funding for the Glasgow City Region City Deal, which is enabling major infrastructure projects in Renfrewshire that will play an important role in helping to support existing businesses and attract new jobs and opportunities over the coming years.
Manufacturing is also a critical sector the local economy and I was pleased to see the recent appointment of John Reid as Chief Executive Officer of the National Manufacturing Institute Scotland. We have a rich manufacturing heritage and I am proud that through development of the National Manufacturing Institute Scotland and the wider advanced manufacturing district AMIDS, Renfrewshire will be at the centre of Scotland's manufacturing future, playing an integral role in the local and national economic recovery
As always, I would encourage you to visit our Coronavirus web pages for the latest information, advice and support and please continue to follow the national guidance.
Published on Wednesday 27 May 2020