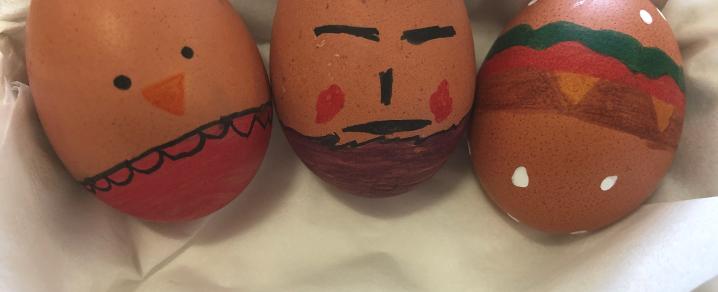 Picture story: A big thank you to our childcare hubs
Since our childcare hubs came into being, there has been much to celebrate. During Easter, our hubs were still open and providing a vital service.
We'd like to say thank you to everyone who has supported our childcare hubs with a quick peek into the amazing things children have been getting up to recently.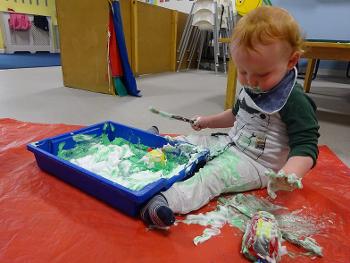 A key worker told staff at Abbey Nursery, one of our provider nurseries, how much she valued the care her son received during the day. As you can see from the photo, he loves paint!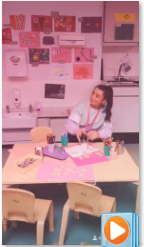 Staff created a special video to tell each other that while they may be apart physically, they are in each other's hearts by filming themselves throwing an Easter bear to each other. It's incredibly heartwarming.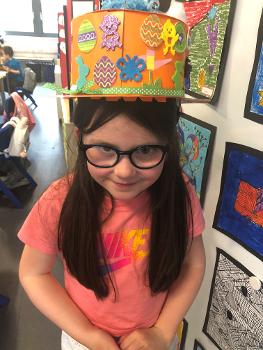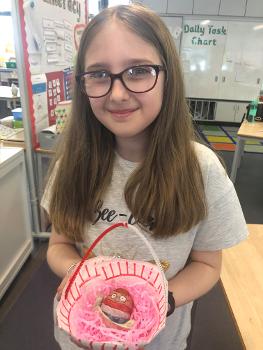 Bonnie hats and painted eggs with big, bright smiles were lovingly created by primary-school-aged children during the Easter break. There are more pictures here.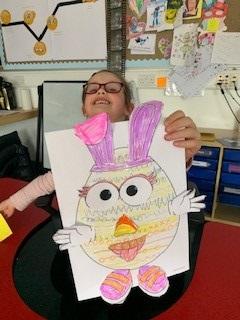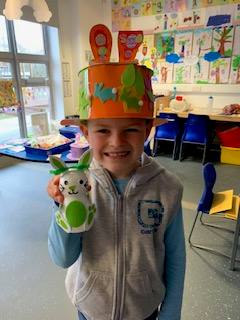 The Easter-theme continued over at West Johnstone where children had fun making hats, bunnies and an egg-version of Mrs Potatohead. Looks like it was a lot of fun and you can see more photos here.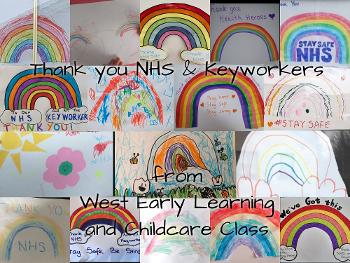 Children of all ages wanted to do their bit to NHS and key workers. Nursery-aged children drew these amazing rainbows while their older counterparts took part in a special performance out in the playground. You can view the video on our Facebook page.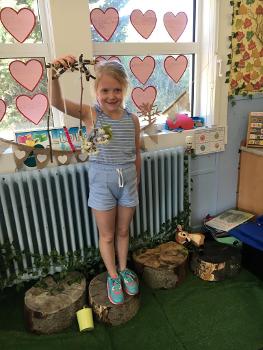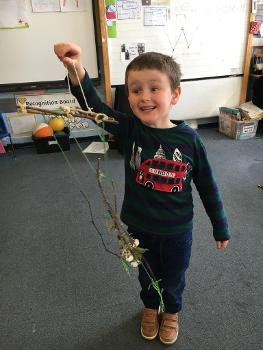 Children also made their own wind chimes from twigs, string, flowers and other things they collected in the garden. Very eco-friendly.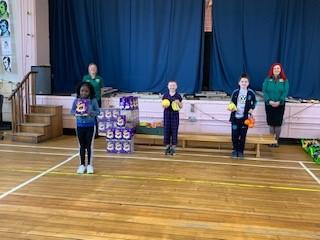 Many of our childcare hubs also received free Easter eggs from Morrisons and Percy Pigs from Marks and Spencer. The children were incredibly thankful!
---
Published on Friday 1 May 2020.
Pictured: Children at childcare hubs as listed above.