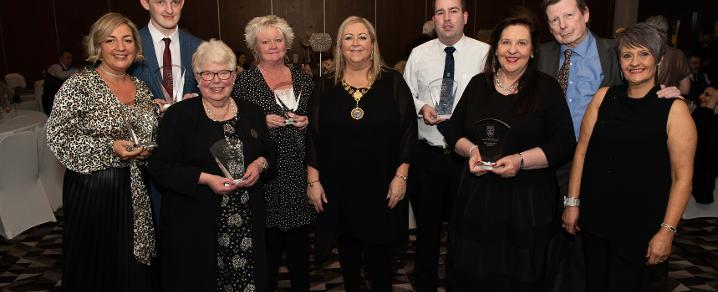 Provost's Community Awards 2020 winners
Here are the winners of the 2020 Provost's Community Awards.
Sporting Achievement (sponsored by ACRE Industrial Services) - Harrison Lovett
Community Group (sponsored by City Gate Construction) - Rays of Hope
Arts and Culture (sponsored by Renfrewshire Council) - Cathy Craig
Carers Award (sponsored by former Provost Nancy Allison) - Linda Clark
Community Volunteer (sponsored by Glasgow Airport Ltd) - David Love
Employee of the Year (sponsored by UNISON Renfrewshire) - Pamela McKechan, Families First Gallowhill
2020 award sponsors
The Community Group award is sponsored by City Gate Construction and celebrates the organisations in Renfrewshire that have a positive effect on their communities.
Sponsored by Glasgow Airport, the Community Volunteer award recognises those who give their time and effort for nothing more than the knowledge that they are making a difference to their community.
Perennial award sponsor Acre Industrial will present the Sporting Achievement award to the person, team or group who have represented Renfrewshire to a high standard this year in the sporting arena.
Former Renfrewshire Provost Nancy Allison, who has been a part of each of the Community Awards since its inception, donates the Carers Award which recognises anyone who cares for a relative, friend or neighbour.
Employee of the Year is sponsored by UNISON and encourages nominations for employees who have gone above and beyond the call of duty for their employer.
The Arts and Culture award has been created, sponsored by Renfrewshire Council, which seeks out the hidden, or not so hidden, gems who light up Renfrewshire's cultural scene.