10 years in your community
Renfrewshire's award-winning diversionary programme, Street Stuff, is celebrating ten years of making a difference to the lives of young people in the community.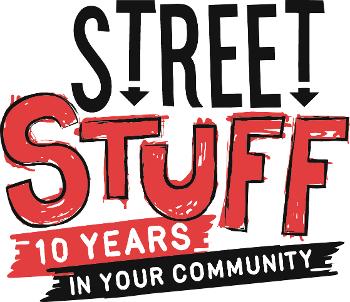 Since its inception in 2009, the programme has seen more than 200,000 young people come through its doors, each having the opportunity to take part in sport, make new friends and engage in social activities.
Providing activities such as football, dance and gaming six days a week, the Street Stuff team aim to offer young people, often in disadvantaged areas, with the opportunity to access exercise and social activities which they may otherwise not have the chance to take part in.
The programme hosts four holiday camps throughout the year to ensure that young people have an outlet during the school holidays and a healthy meal is provided to each young person who attends - with more than 26,000 healthy meals provided in the last four years.
The project runs in partnership between Renfrewshire Council, St Mirren Football Club, Police Scotland, Scottish Fire and Rescue Service and Engage Renfrewshire.
Below are stories from ten people who've all played a part in the programme's success.