Energy discounts and help with bills - what to expect
Nan from our Energy Management Unit shares key info and advice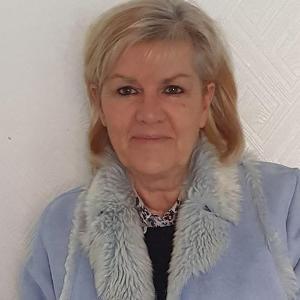 Nan Lynas, energy advocate With the recent increases to the cost of energy and the different discounts and help available, Nan Lynas from our Energy Management Unit (EMU), has rounded up the key information that you need to know. Here's what she told us about the discounts and benefits, understanding the energy "price cap", keeping energy costs down and what to do if you are struggling.
The £400 energy discount - how do you receive it
"Every household will receive this discount in small chunks over six months. This began in October and works out at roughly £66 per month for the first two months, then £67 for four months finishing in March 2023. But how you will get these instalments depends on how you pay for gas and electricity.
Direct Debit
"If you have a credit account (billing meters), your discount will go straight to the energy supplier. Some energy companies are applying the discount to bring the cost of your next bill down and others are keeping bills the same but paying the instalment into the customer's bank account. Smart meters don't impact how discounts are paid to credit account holders".
Pre-payment account
"If you are on a pre-payment account with no smart meter, and you top up by key or card, you will receive your discount vouchers via your registered contact details. This might be in the post, by text message or email and you will need to take action to redeem your discount vouchers at your usual top-up point, such as your nearest local PayPoint or Post Office branch. Your energy provider should write to you with full details, so you know what to expect. Pease keep an eye out for those vouchers. You should have received October's voucher already, and the November vouchers are now being issued. If you haven't received one yet, you should contact your energy supplier".
Pre-payment account with smart meter
"If you are on pre-payment account with smart meters, the money will go straight to the energy provider and will be credited on to your meters".
Additional support - Universal Credit, Disability Benefits, Winter Fuel
"Anyone in receipt of benefits such as Universal Credit, will also receive £650 in additional support. This is paid in two instalments with the first part already paid in July earlier this year, and the second part due to be paid this November.
"Those on disability benefits, such as DLA or PIP, will receive an extra £150 per household, paid into the recipient's bank account. These payments are now underway.
"Pensioners will get an extra £300 added to their Winter Fuel Payment, which will also go straight into their bank accounts."
Understanding the energy "price cap"
"The phrase "price cap" is a bit confusing. It's not your energy bill that is capped. Instead, there is a limit on how much suppliers can charge you per unit of energy. The amount on your total bill will always depend on how many units of energy you use and there is no cap on this. If you use more than the average household, you will pay more than the average household price you often see quoted in the media.
"The "cap" (maximum price per unit) is set at roughly 34p per unit (KwH) for electricity and 10p for gas until April 2023. For households that use a lot of electricity, this can add up to a very large bill".
Keeping energy costs down
"People always ask me how they can reduce their energy bills. Here are some ways you can reduce your energy use to bring your bills down...
"Showers, ovens, washing machines and tumble dryers are the most expensive appliances to run. Your shower costs around £1.70 per hour, which quickly adds up the more people you have taking longer showers. Heating your oven also uses a lot of energy. If you can, try using a slow cooker or an air fryer instead.
"Always make sure you do a full load when using your washing machine to reduce how often you use it. Instead of your tumble dryer, try hanging clothes on an airer ("clothes horse") - just make sure to crack open a window to reduce dampness, or even better, dry clothes outdoors whenever possible.
"Also, don't underestimate how much energy it takes to boil a kettle. Only fill it with enough water for the number of cups you need at any one time or boil enough in one go to fill an insulated bottle or flask that will keep warm all day".
"Talk to us - we're here to help you"
"Come and speak to someone at the Energy Management Unit and get advice if you are worried or struggling. We can help you identify anything that may be costing you too much money but also help negotiate with your energy supplier on repaying any debt that you owe them.
"Avoid getting advances from your energy supplier if you can. While it seems like a good idea at the time, you will have to repay it as an additional cost on your bill each month. If you are already finding it difficult to manage, this isn't going to help. Getting advice is the best thing you can do".
Other ways to contact us
Email emu@renfrewshire.gov.uk or call 0300 300 0300. More information is available on the Energy Management Unit webpage.
You can also get energy and money advice from Renfrewshire Citizens Advice Bureau. Call 0141 889 2121 or visit the Renfrewshire Citizens Advice Bureau website.

Published on Wednesday 09 November 2022