Message from Chief Executive, Alan Russell - Thursday 10 November 2022
The cost-of-living crisis is impacting everyone, but help is available. If you are worried about money, please don't suffer in silence.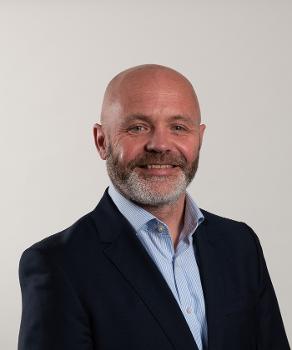 This week is Talk Money Week, and we've been rounding up some of the key things you need to know right now to support your financial wellbeing and help you feel confident about asking for help and advice.
Throughout the week we've been sharing best practice and information, including help to manage your energy bills, safe borrowing and saving arrangements with credit unions and how to avoid online scammers who are taking advantage of people during this time. You can find this information on our staff info web pages.
I hope some of you managed to attend yesterday's free health, wellbeing and welfare event at the Lagoon Leisure Centre. Organised in partnership with our OneRen colleagues the event provided colleagues with the chance to find out about the support and services available to help with your physical, mental and financial wellbeing.
Looking after our employees' wellbeing and helping everyone to be happy, healthy, and productive at work will always be a priority and we are working hard to make sure we continue to have the right support in place for you when you need it.
October was World Menopause Awareness month, and I would urge you to watch the video message from our head of people and organisational development, Marlene Boyd, where she shares our plans for raising awareness of the menopause, the impact it can have on people and how we want to support anyone going through this at work.
One of the first things we want to do is nurture a positive, inclusive culture where it's easier to talk openly about menopause. We want to hear your thoughts on supporting menopause at work and would be grateful if you could take five minutes to complete a short survey. Please visit the Let's talk menopause page in the latest news section for more information and to complete the survey.
I'm sure you'll agree it was great to see live performances return at last month's Paisley Halloween Festival. I'd like to pass on my thanks and congratulations to our marketing and events teams on delivering another spectacular festival, which is rightly viewed as one of the biggest and best in the UK.
Next up for the team is Paisley's Christmas, a month-long programme of family events in Paisley town centre, which includes an ice-rink and fair, a Christmas market featuring local traders and the chance to meet the man himself at Santa's Grotto.
We've also got our big Christmas lights switch-on events in Paisley, Renfrew, and Johnstone, and I must also mention the team from Environment and Infrastructure who install the Christmas lights - not just in these three towns, but in towns and villages across Renfrewshire. They do a great job every year, they really light up Renfrewshire and help bring a bit of joy during some difficult times. You can see the full programme for Paisley's Christmas, book tickets and plan your family day out by visiting the Paisley Is website.
Thanks
Alan