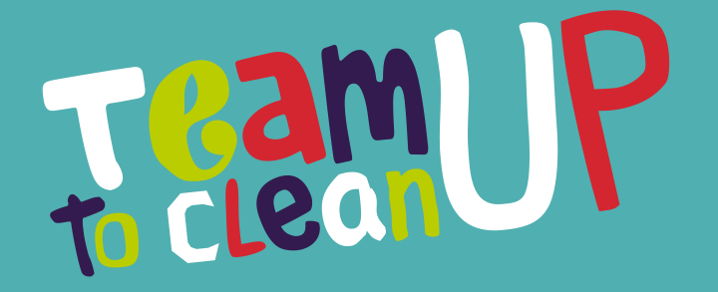 Spotless September
Are you ready to join us as we have a Spotless September in Renfrewshire?
All enthusiastic community volunteers - we need you to join hundreds of others as we aim to have a Spotless September in Renfrewshire.
More than 1750 people took part in April's Big Spring Clean, think we can beat that?
Whether you're a lone litterpicker or part of a community group, everyone is invited to take part in organised events or to create your own.
We'll support you with litter pickers, bibs, bags, and we'll even collect all the rubbish from you afterwards - all you need to do is pick a time, a place and rustle up some volunteers!
If you're able to take part, or want to join someone else's litter pick, you can call us on 0300 300 1375 or email the Wardens.
Let's #TeamUptoCleanUp together!
Organised clean ups will appear below as they are arranged:
| | | | |
| --- | --- | --- | --- |
| Date | Time | Venue | Lead group |
| 1 Sep | 12.00pm | Blackstoun Road | Darkwood Crew |
| 1 Sep | 10.00am | Co-Op, Houston | Houston Litter Crew |
| 1 Sep | 1pm-9pm | Fountain Gardens | Shortroods Clean Up Group |
| 2 Sep | 11.30am | Glencoats Park | Glencoats Primary & Pals of the Privies |
| 4 Sep | 2.00pm | Lagoon Leisure Centre | Mirin Day Opportunities |
| 4 Sep | 12.00pm | East End Park | Laura and Nicole |
| 5 Sep | 11.00am | On-X, Linwood | Milldale Day Opportunities |
| 5 Sep | 5.30pm | Keystore, Corseford | Corseford Clean Up Crew |
| 5 Sep | TBC | Compass Centre, South St | Houston Explorer Scouts |
| 8 Sep | 3.30pm | Rowntree Cafe | Barshaw Park Clean Up |
| 8 Sep | 10.00am | Co-Op, Houston | Houston Litter Crew |
| 8 Sep | 12.00pm | Gallowhill Primary | Gallowhill Community Clean Up |
| 8 Sep | 4.30pm | Fountain Gardens | DRC |
| 10 Sep | 11.00am | On-X, Linwood | Milldale Day Opportunities |
| 11 Sep | 2.00pm | Lagoon Leisure Centre | Mirin Day Opportunities |
| 14 Sep | 11.00am | Waterfront Cafe | Erskine Community Garden |
| 15 Sep | 10.00am | Co-op, Houston | Houston Litter Crew |
| 17 Sep | 10.00am | On-X, Linwood | Milldale Day Centre |
| 18 Sep | 2.00pm | Lagoon Leisure Centre | Mirin Day Opportunities |
| 18 Sep | 10.30am | Pizza Hut, Phoenix Linwood | McDonalds, Burger King |
| 19 Sep | 11.00am | On-X, Linwood | Milldale Day Opportunities |
| 20 Sep | | At the school | St Benedict's High |
| 20 Sep | | At the school | Johnstone High |
| 20 Sep | | At the school | Renfrew High |
| 20 Sep | | At the school | Gleniffer High |
| 20 Sep | | At the school | Mary Russell |
| 20 Sep | | At the school | Wallace Primary |
| 20 Sep | | At the school | Glencoats Primary |
| 20 Sep | | At the school | St John Bosco Primary |
| 20 Sep | | At the school | Bridge of Weir Primary |
| 20 Sep | | At the school | Thorn Primary |
| 22 Sep | 10.00am | Co-Op, Houston | Houston Litter Crew |
| 24 Sep | 10.00am | On-X, Linwood | Milldale Leisure Centre |
| 25 Sep | 2.00pm | Lagoon Leisure Centre | Mirin Day Opportunities |
| 29 Sep | 12.00pm | Blackstoun Road | Darkwood Crew |
| 29 Sep | 10.00am | Argyle Stones, Normandy Hotel | Renfrew White Cart Riverbank |
| 29 Sep | 10.00am | Co-Op, Houston | Houston Litter Crew |