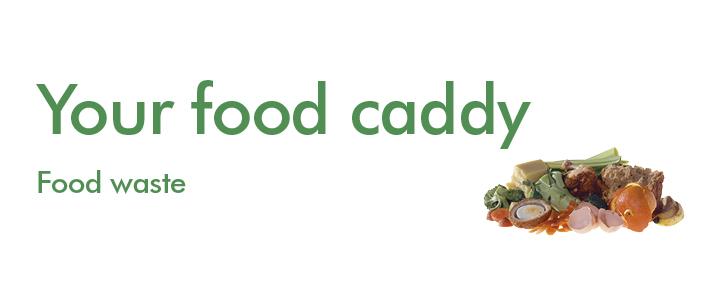 Your food caddy/bin
Here's an indicative list of what can and cannot go in your green food bin or caddy.
✔ Cooked and uncooked food
✔ Leftovers
✔ Fruit and vegetable peelings
✔ Tea bags and coffee grounds
✔ Egg shells
✔ Out of date food (remove packaging)
✔ Bread, pasta and cakes
✔ Meat, fish and small bones
✘ Plastic bags
✘ Packaging
✘ Liquids
✘ Fats and oils
✘ Plastics, cans and glass
✘ Paper, card and cardboard
✘ Garden waste
Need more liners? Please tie one liner to the handle of your food caddy and the collection crew will leave you a new roll. You can also collect a roll of liners from any household waste recycling centre or Renfrewshire library. You can put food waste directly into your food caddy if you want to do so.