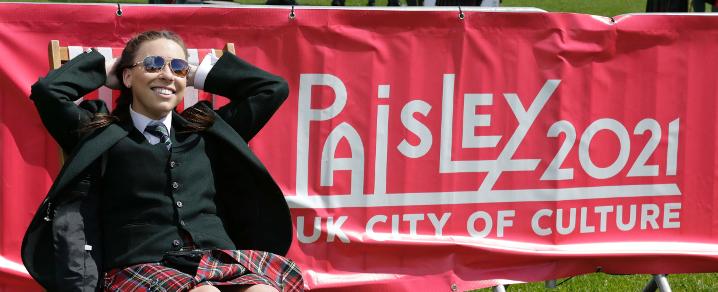 British Pipe Band Championships (Saturday 20 May)
Date: Saturday 20 May
Time: 9am - 6pm
Venue: St James' Playing Fields, Paisley
Click on this link for a map of St James' Playing Fields
One of the biggest events in world piping continues its three-year run in Paisley.
With anywhere between 3,500 and 4,000 drummers and pipers from across the UK and abroad set to compete, and over 200 live performances, this should be a spectacle of sight and sound not to be missed!
Thousands of spectators are expected with attractions including a food and drink village featuring Scottish and international cuisine as well as a fully-licensed bar.
More information to follow.