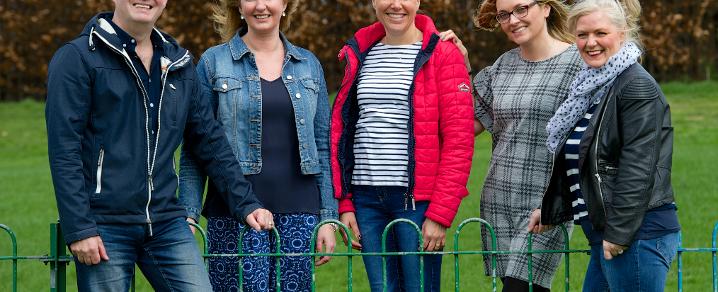 Residents open their hearts and homes to children in need
More kind-hearted people in Renfrewshire are giving looked-after children and young people a loving home than ever before.
Last year, six more households became foster carers after they reached out to the Council's fostering and adoption team.
There is also 71 per cent more children and young people being looked after by aunts and uncles, grandparents or family friends, known as kinship care, than there was 10 years ago.
More than half of all looked-after children and young people are placed in kinship care or with foster carers, but the service is always looking for more people to open their heart and give a child or young person a loving home.
If you've ever thought about fostering, here's what you need to know
The only requirements you need to meet to be considered are that you:
Are over 21
Have a spare bedroom
Are currently in good health
You can:
Be employed or unemployed
Be males and females who are married or living together in a committed and enduring relationship
Be same sex couples who are married or living together in a committed and enduring relationship
Be single males and single females
Own or rent the property you live in
Be of any religious background or sexual orientation
If you are enthusiastic about looking after children, want to play a substantial part in putting a child on the road to success and have the ability to help them to grow and develop into confident adults, then you can offer a child more than you may think!
How can I get in touch?
Potential foster carers can learn more about fostering and the children and young people who need a foster placement at a group preparation session. Attendance at the group session is required before a formal application to become a foster carer can be made.
To find out more about becoming a foster carer, call the fostering and adoption team on 0300 300 1199, email childrenandfamilies@renfrewshire.gov.uk or visit www.renfrewshire.gov.uk/fostering.
---
Published on Wednesday 15 January 2020
Pictured: Foster carers Graeme and Shona Small, and Nicola Hanvey, Agnes Rorrison and social worker Amy McGranthin who is second from the right.