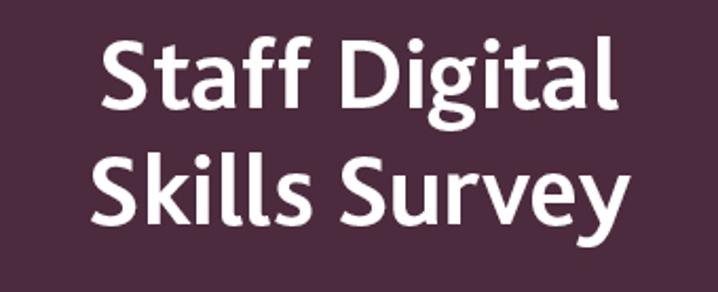 Complete our online employee survey
We want to find out more about the digital skills that exist across our workforce.
To do that, we need your help!
Our digital skills survey - which can be completed in 10 minutes - is a set of information questions which focuses on what you currently know about the digital landscape, and what you would like to learn more about.
The answers we receive will help us direct support to where it's needed most.
It's not designed to be a test - it's simply a tool to identify any skill gaps and discover who has specialist knowledge about particular systems that we can tap into.
Survey Link
Click here to complete the survey