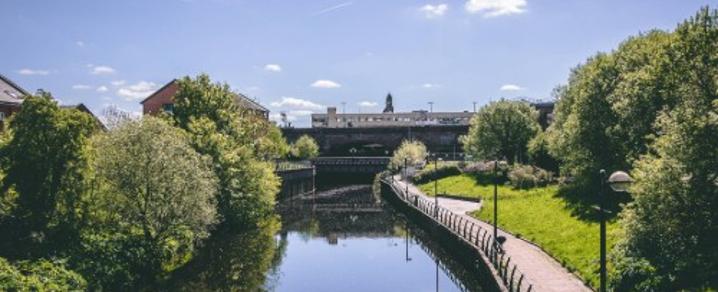 What's happening around the White Cart in Paisley?
We're developing a project along the White Cart river in Paisley which could have huge economic benefits.
Here's five fast facts on the story so far.
The project proposals will celebrate the importance of the river, improving connections between investment in the town centre and the manufacturing district being developed next to Glasgow Airport, while also opening-up access to development sites along the river corridor.

They include construction of a 'gateway' road bridge at Paisley Harbour and an east-west road link from Renfrew Road to the edge of the river.

Also included in the £40million project are new pedestrian and cycle routes linking Paisley town centre, Shortroods, Gallowhill and Glasgow Airport and Renfrew; a 'commercial area' at Abercorn Street (pictured) and works on Love Street to improve the look and feel for local residents.

Successful completion of the project, known as Glasgow Airport Investment Area South, could create 450 new jobs and bolster the local economy by an additional £200million.

The Council's Leadership Board approved the Strategic Business Case and it is now being developed into an Outline Business Case for consideration next April.
Published 1 May 2019