A few hours coaching leads to a lifetime of happiness for Street Stuff's first newlyweds
When Andy and Carolyn Blair led their first coaching session with diversionary programme Street Stuff, little did they know it would lead to marriage, children and a lifetime love affair with making a difference to the lives of young people.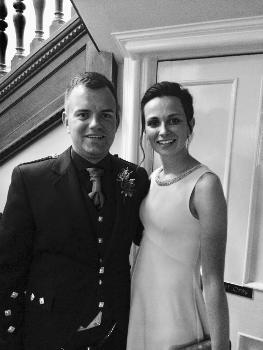 A chance meeting when paired together to lead a session at a local Renfrewshire high school started with an argument over who was in charge. Carolyn won - and she's still winning nine years later.
Carolyn said: "Andy became involved in the programme a little while after I did and we didn't always work at the same venue as each other, but we both got to know each other really well and built up great relationships with the young people, especially when we became a couple.
"Nine years later we're still together, married and with our own family so Street Stuff really has changed our lives."
The Street Stuff programme is celebrating its tenth birthday this year, having seen more than 200,000 young people pass through its doors since its inception, and the work of coaches and volunteers has seen a sustained reduction of 65% in reported youth disorder and anti-social behaviour since 2009.
Carolyn said: "Over the last 10 years, the programme has evolved massively having started out with 1 portable pitch, then 3 pitches and a box, to now a variety of activities being made available for the children - and the fact we can offer this for free is fantastic.
"From my time working in the programme, I've seen participants go from being young children with low self-esteem to actually delivering the programme itself - and that's extremely rewarding.
"A lot of these young people perhaps don't have role models in their lives and the coaches have become who they look up to and they have mentored and advised the kids in many ways."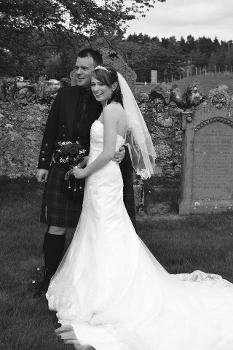 Andy joined the programme on his return from America after spending a few years coaching 'soccer', before fully immersing himself back into the world of football with Street Stuff.
Andy said: "On my return from America I was keen to get back involved at St Mirren where I'd previously coached prior to moving and when I heard about the programme and the variety of partners that were already committing to funding, I was extremely keen to get involved and help out on any way possible."
Like many volunteers, Andy utilised the experience he acquired through the programme to pursue his future career and he now walks the beat for one of Street Stuff's partner organisations, Police Scotland.
Andy said: "One of the target areas we first attended was where I grew up and it was eye opening to realise the challenges which were on my own doorstep that I was completely unaware of in my many years of staying in the area.
"Working within the programme allowed me to develop as an individual and gave me the life experience I needed to become a police officer. I firmly believe that without working for Street Stuff for so many years that this probably wouldn't have happened."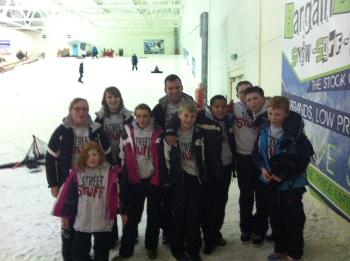 The programme works in hot spot areas identified by the programme's partners and aims to deter young people from becoming involved in anti-social behaviour, working in areas Andy says, "no-one else wanted to."
Carolyn added: "It's made me a lot more tolerant and, at the same time, more appreciative of the difficult situations young people can find themselves in at home, school or at work.
"Just being able to advise, work with, and mentor these young people over the course of 7 or 8 years has been a blessing and to be honest they probably taught me a lot more than I was able to teach them."
Street Stuff is open, at no cost, to all young people aged 8 to 16 and sessions are held six days a week at venues and locations across Renfrewshire.
For more information on the programme, visit Street Stuff.
Published 5 April 2019