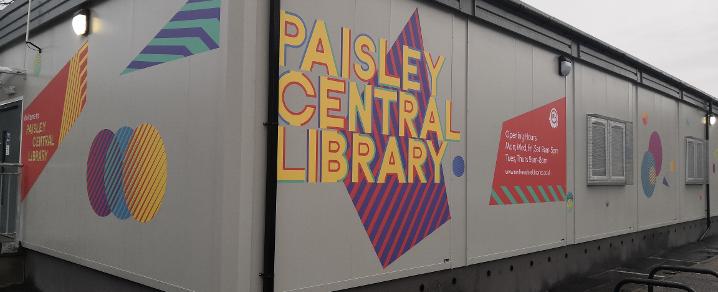 New temporary library open at Lagoon
Paisley Central Library has now moved into its new home - next to the Lagoon Leisure Centre.
The temporary building will house library services for the next two years - until they will move into their permanent home in a new learning cultural and hub being built on Paisley High St.
Library operators Renfrewshire Leisure are offering the usual services of book lending, free computer and internet access, Bookbug sessions and children's activities at the library facility at The Lagoon.
Opening hours are 9am to 5pm on Monday, Wednesday, Friday and Saturday and 9am to 8pm on Tuesday and Thursday. Regular users of that car park should be aware there is now a reduced number of spaces in the Lagoon south car park as a result.
The library's Heritage Centre is now in a new home in the ground floor of Abbey Mill Business Centre in Seedhill Road and should be first port of call for anyone wishing to find out more about local or family history. It will stay there for the next few years until it moves into the reopened Paisley Museum in 2022.
The new learning and cultural hub - currently being built in a previously-empty retail unit at 22a High Street - will be a 21st-century educational resource and home for library services when it opens in 2021.
It is part of a wider investment by the council in Paisley's venues aimed at driving new footfall and visitors to the town.
That work also includes the transformation of Paisley Museum into an international-class visitor destination, and work to preserve Paisley Town Hall's place at the heart of life in the town and turn it into a landmark entertainment venue for the West of Scotland when it reopens in 2021.