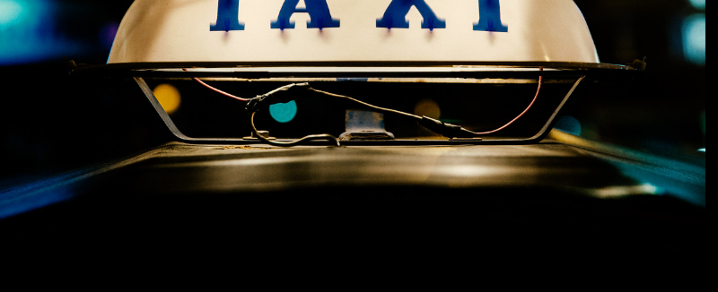 Plan your journeys in advance this Hogmanay
As the bells get set to toll to bring in another year, we're advising that you plan ahead and book your taxi home in advance if you're heading out on Hogmanay.
We have joined forces with Police Scotland to give passengers some important safety tips as the New Year celebrations get set to begin.
If you're heading out on the town, you should ensure you plan how to get home from your night out in advance and, where possible, pre-book your taxi.
You should also only use licensed taxis or private hire vehicles to make any journeys too and don't be tempted to accept the offer of a lift from a passing car.
Councillor John MacNaughtan, Convener of Renfrewshire Council's Regulatory Functions Board, said: "Hogmanay is one of the main party nights of the year so planning your journey to and from your destination can save you a lot of hassle later in the night, as well as keeping you safe.
"Book your taxi in advance if possible so you know how and when you are getting home and always ensure you are using a licensed taxi or private hire vehicle.
"These will have Renfrewshire Council plates which display the licence details, and the driver's badge should be displayed within the vehicle.
"If this is not the case, then don't accept the lift and call your taxi company to confirm that it is the correct vehicle."
Police Scotland will have additional patrols in Renfrewshire on Hogmanay to ensure that you're safe at one of the busiest times of the year.
Chief Inspector Simon Wright, Area Commander for Paisley, said: "The festive period is an exceptionally busy time of year, with large numbers of people out enjoying themselves across Renfrewshire.
"My message would be to have a fantastic, but safe time while out across Renfrewshire. Always plan ahead and make arrangements to ensure you can get home, preferably in the company of friends.
"Never get into a private hire you have not booked in advance and always ensure that the driver is displaying their drivers badge. If you are in any doubt, seek alternative transport."
Should you enter a vehicle which you believe to be a taxi or private hire vehicle and become aware it is not, or if you feel unsafe in any way you should contact Police Scotland using 101 or 999 in an emergency.
For more information on taxis in Renfrewshire, visit our Taxis and Private Hires pages.
Published 28 December 2018.