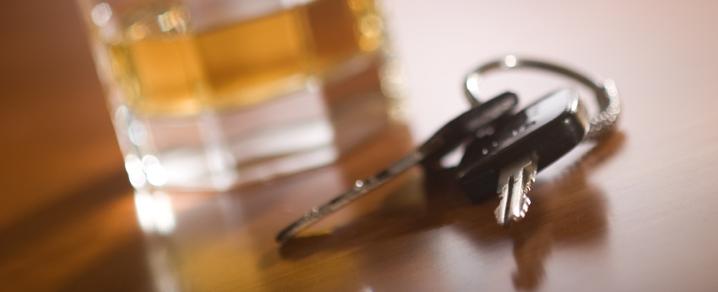 Don't risk it behind the wheel over the festive period
Don't take the risk when getting behind the wheel this Christmas and New Year as Police Scotland are warning drink-drivers are more likely to be caught now than ever.
Patrols will be increased across the festive period and motorists are being warned that even being slightly over the limit is an offence and in the eyes of the law you are a drunk-driver and a criminal.
Councillor Marie McGurk, Convener of Renfrewshire Council's Communities, Housing and Planning Policy Board, said: "During the festive season, there is an increase in nights out and it can be tempting to have just one drink or to take the car the next morning.
"However, it is not worth risking your own life and the lives of other road users as your ability to drive is impaired when under the influence.
"Don't take the chance. Book a taxi to and from your night out and ensure you are safe this festive period."
New research reveals Scots believe the top consequences of a drink-drive conviction are: losing their licence (81%); getting a criminal record (80%); or getting points on their licence (80%).
However, the very real consequences, such as a prison sentence (64%) or having their car confiscated (47%) are not as widely considered.
Neither are the personal consequences: such as losing their job (50%); being the cause of conflict in a relationship (45%); or the embarrassment or shame of getting caught (67%).
The research also revealed people's attitudes towards those with a drink-drive conviction change. Many respondents stated they would feel less likely to trust someone with a drink-driving conviction, as they see them as unreliable and view them as a criminal.
More than 20,000 drivers are stopped by the police in Scotland every month3 and Police Scotland's enforcement campaign will see an even stronger focus on drink driving on Scotland's roads from 1 December, so the chances of being caught are higher than ever.
During last year's Festive campaign, 567 drivers failed a breath test and a drink-driving conviction can be devastating, with significant criminal, personal, social and employment consequences.
For more information log onto dontriskit.info or check out the Road Safety Scotland Facebook and Twitter (@roadsafetyscot) pages.
Published 19 December 2018.