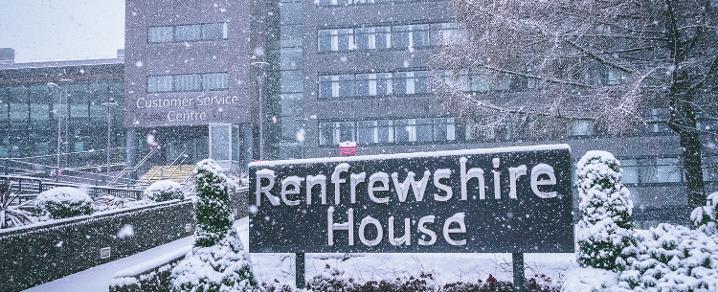 Check ahead for festive closure arrangements
If you think you will need to access council services over the festive period, check our opening hours and emergency contacts in advance.
Many council services will close or operate on an emergency basis from Monday 24 December until Friday 4 January, with all essential services continuing to operate.
A festive closure booklet has been created to ensure the information is contained in one place and is available to pick up from council buildings and libraries, as well on this website.
Many services can be carried out online and I would encourage you to check the rest of this website for the answer to your enquiry before using the contact numbers.
If you are looking to access a service during the festivities, please check out the information in advance so you are prepared and know who to contact should you need them.
Thank you
The festive period is a time we all look forward to but it's important to recognise that our staff continue to provide essential and emergency services throughout this time.
They do a fantastic job in allowing our communities to access the support and facilities they need and I thank them for their hard work and dedication in making this happen.
#RenReady
The festive closure booklet forms part of our #RenReady campaign which aims to prepare you and local businesses for winter weather.
It asks you to think whether you are prepared for a loss of utilities, heavy flooding or snow, and what measures you can put in place in advance to aid preparedness.
For more information on how to be #RenReady, visit our Ready for Winter pages.
Published 19 December 2018.