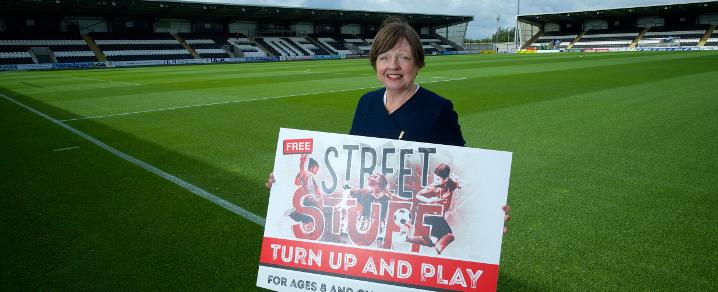 Join the free festive fun with Street Stuff
Young people across Renfrewshire can get in the festive spirit with Street Stuff this Christmas.
Renfrewshire's award-winning programme is spreading festive cheer once again as the popular Christmas and New Year programme gets set to take place.
From Friday 21 December, there will be football sessions and Youth Bus activities at the St Mirren Stadium every day until 3 January - with the team only taking a day off on Christmas Day and New Year's Day.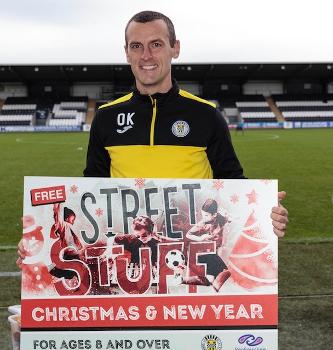 Everyone who goes along will be provided with a free healthy lunch at every session, and there will be an extra special Christmas meal on Friday 28 December which can be booked in advance.
Anyone aged between 8-16 is invited to take part every day and bring their brothers, sisters and friends along too!
Find out exactly when each club is on and print off a consent form in advance on our Festive Programme page.
Street Stuff runs in partnership between Renfrewshire Council, Police Scotland, Scottish Fire and Rescue Service, Engage Renfrewshire and St Mirren Football Club.
The programme began in 2009 in Renfrewshire contributing to a reduction in youth disorder and anti-social behaviour by 75 per cent over the first five years, with a sustained reduction of 65 per cent.
Published 17 December 2018.