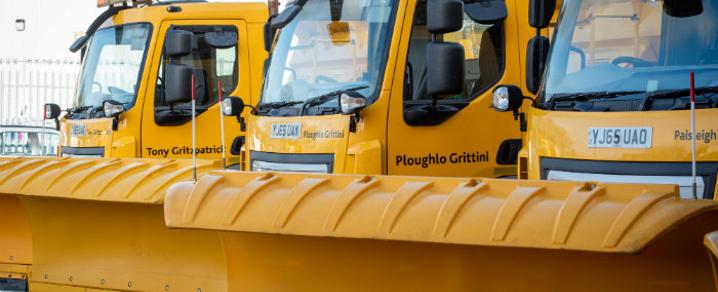 Get your business #Renready
Winter weather can make life difficult for everyone - including local businesses.
In Renfrewshire our #RenReady campaign provides people with the information they need to prepare properly.
Here, Stewart Hurry, Secure Supply Chain Scotland Project Manager and Secure Transport Lead at the Scottish Business Resilience Centre, outlines his top tips for businesses when the cold snap strikes.
"Businesses should identify who within their organisation is in reality 'essential'. This means people who are vital to the functioning of the business and need to be in the building," said Stewart.
"Companies must consider this question when devising business continuity plans. Clear and effective communication will ensure staff remain safe and do not attempt to travel unnecessarily."
The Council website has lots of helpful tools to help businesses prepare for an emergency, encouraging companies to develop a Business Grab Bag and create a Business Continuity Plan.
It's important to have clear guidance for staff on working arrangements and to know how you'll contact one another in extreme weather conditions.
And there's lots of helpful information available when planning your journey to work.
Stewart said: "Traffic Scotland provides road users with current, reliable information regarding the trunk road network to ensure the travelling public have all available facts to make an informed decision about their journey.
"Their website has live road updates, weather issues, journey planning, public transport information and much more and complements information provided on roadside Variable Message Signs and from media outlets.
"Traveline Scotland provide information on public transport across a number of transport operators and will provide you with the latest public transport information to plan your journey.
"And the MET Office provide information on predicted severe weather through their national weather warning service, with warnings colour coded for ease of understanding allowing you to take the necessary precautions."
Published 28 November 2018