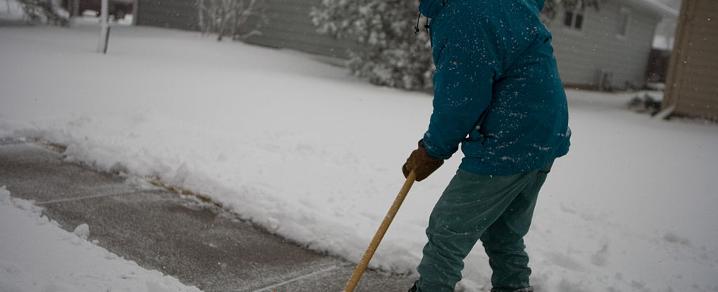 What do we mean by #RenReady?
You may have seen our #RenReady hashtag recently as part of the #NameOurGritters competition, which saw us name the nine machines that will keep the streets of Renfrewshire clear this winter.
We reached more than a million people online with the quirky competition as it caught the imagination of the local community as we aimed to make you more aware of the work that goes on to keep Renfrewshire moving.
But what does mean to be #RenReady?
Now an annual campaign, it is striving to keep you safe as you live and work in Renfrewshire.
We want to make you resilient in all situations by providing you with information on who to call in an emergency, how to prepare in advance of flooding or what to do for your staff when an emergency happens in your business.
We all need to ensure we are proactive rather than reactive as it can make all the difference in an emergency.
Being #RenReady is of course particularly relevant in winter when the weather turns and extreme events like the Beast from the East can make it difficult to carry on as normal.
Taking the time to examine our winter advice can stop issues such as frozen pipes leaving you without heating or needing to search for the right number if you have a power cut.
Even something as simple as checking the weather online at night, and salting your path if temperatures are set to drop, can be the difference between getting your car out the driveway and being snowed in.
Small steps to prepare in advance can be vital if the weather changes. Don't wait until it's too late
For advice and guidance, visit our dedicated Ready for Winter webpages and make sure you are #RenReady all year round.