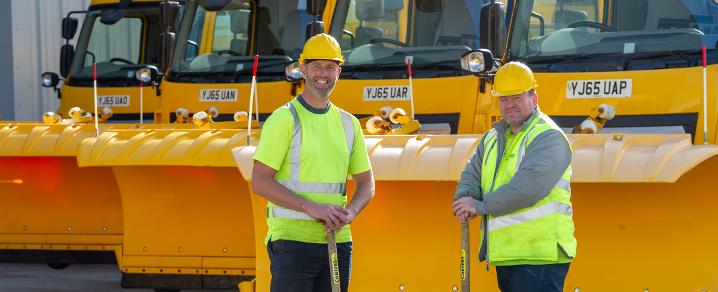 Are you #RenReady to vote for the winning gritter names?
Your suggestions are in, our panel will be picking their shortlist and then next week you'll have the chance to vote for your winners!
It turns out you like a competition in Renfrewshire.
We've had an amazing response to the #NameOurGritters competition with the number of suggestions reaching the thousands.
What the competition has highlighted so far is the outstanding number of local heroes the area has, as well as places and landmarks that make Renfrewshire stand out.
There's a few that won't make the cut (we're talking to you Gritty McGritface!) but there are hundreds of others that could make the final shortlist.
Our panel will have their work cut out as they try to whittle down the suggestions into the potential winners.
Next week (Monday 22 October), the first gritter will learn its new name as we put out a Twitter poll with the options and you'll then be able to vote for what you think the winner should be.
Keep your eyes peeled throughout the week as we'll be naming at least one per day.
We're looking forward to finding out the winners as the gritters, and all our staff, prepare to keep Renfrewshire safe and moving during the winter period.
For more information on the competition, and to learn how to stay safe this winter, visit Our Ready for Winter pages.
#RenReady