What's On during the October holidays?
The school holidays are a chilled out, quiet time where the kids are quite happy to sit around and do nothing....Aye right!
Keep them active over the October holidays and join in any of the free, exciting activities which are taking place across Renfrewshire this week.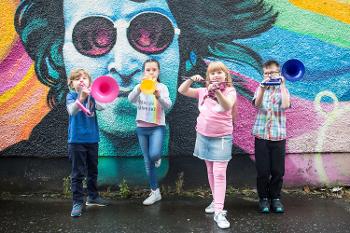 The Wee Spree
A fun-filled week of activities, The Wee Spree, will bring *deep breath*comedy, music, storytelling, acrobatics, singing, yoga and more!
One event we're especially looking forward to is the Scottish Chamber Orchestra's version of the much-loved children's story Room on the Broom. Not only can they enjoy the musical fun, there's also the opportunity for young people to try music and craft workshops, and even join a special multi-coloured orchestra themselves!
The ever-popularBookbug sessions will allow toddlers enjoy rhymes, music and stories with our fantastic library teams bringing the books to life.
If the little ones are a little bit older (and a little bit braver!), they can try out Circus Skills led by Aerial Edge where they'll be shown how to hula-hoop, juggle and even walk the high-ish-wire!
This is just a taster of what's on though so go to www.spree.co.uk/the-wee-spree for all the activities taking place this week.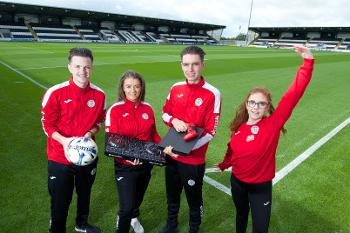 Street Stuff
The award-winning programme is on from Monday to Friday this week, offering football, gaming and more to keep young people out of mischief .
On Monday and Friday, 1:30pm-4:40pm, we're at McMaster Centre, Johnstone MUGA, St James Primary School Astro, Linwood High School, Games Hall and Gleniffer High School Astroturf.
And Tuesday to Thursday, we're at the St Mirren Indoor Dome but only between 1pm and 5pm so unfortunately they need to come home in between the sessions!
There's also a hot and healthy meal provided at each venue to keep them energised throughout the day.
It's a great chance to try out new activities and meet some new friends over the October break.
Activities are suitable for young people aged 8 to 16 and they'll need to fill out a consent form at the first session they attend.
Check out the related article to this page for full Street Stuff details.
ENDS