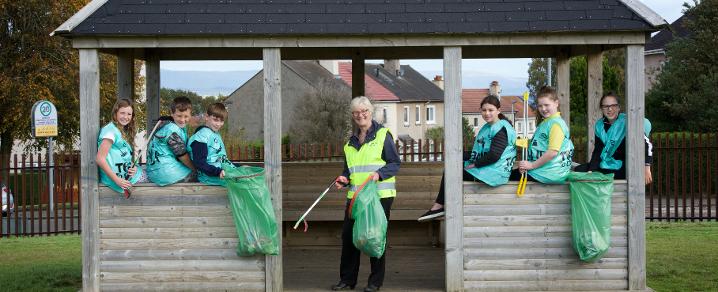 Hundreds team up to make it a Spotless September in Renfrewshire
Volunteers from across Renfrewshire hailed the Spotless September Challenge a success as they took to the streets to make a difference to the cleanliness of their local area.
More than 700 inspiring local people, both young and old, took part in more than 20 clean ups as schools, community groups, businesses and volunteers donned their bibs and set out with their litter picker to tidy up their community.
A fantastic 280 bags of rubbish were collected by Renfrewshire Council's StreetScene team as part of the joined-up approach which the Team Up to Clean Up campaign has become known for.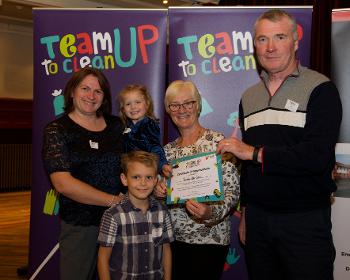 Jake Fulton, Houston Litter Crew, said: "We were delighted to have taken part in the Spotless September Challenge. Litter picking is such a worthwhile thing to do in support of our community and to be part of a Renfrewshire-wide event makes it all the more meaningful and special.
"Team Up to Clean Up is a wonderful initiative, which mobilises and assists communities to improve their environment. It creates a sense of momentum, it brings communities together and it allows new friendships to form."
Litter picks are supported by the Community Wardens who offered advice, encouragement and the equipment to take part as part of the drive to change the behaviour of those who drop litter and fail to take care of where they live.
Behind the scenes, the council is working hard to ensure that streets are swept, gullies are cleared and litter is collected more often than has been done before as part of the two-way commitment which the campaign has always put forward..
To close the weekend, a special thank you event was hosted at Paisley Town Hall to pay tribute to the local people who have driven the campaign forward from the grassroots level.
Local groups were awarded certificates of appreciation as they gave short presentations on why they've taken part and what they have achieved so far.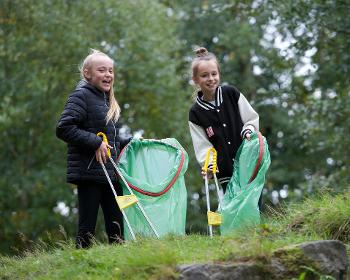 Karen Donnell, Pals of the Privies, said: "We have come a long way in such a short space of time as part of the Team Up to Clean Up campaign. We've never had a plan, simply going by our community's concerns, but we've managed to change an area that people were previously scared to use as well as giving our children a safe place to play.
"Over the last 8 months our community has started to become the Ferguslie we all know best so thank to my community for supporting us to Team Up to Clean Up."
There was also a showcase of the new Team Up to Clean Up caddies which will provide local groups with equipment to carry out clean ups and will be available for use later this year.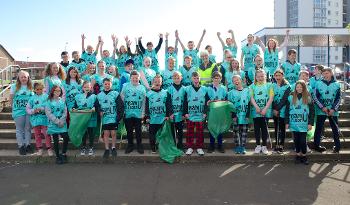 The Team Up to Clean Up campaign has been allocated £2.5million across five years to make a difference to the local environment in Renfrewshire.
As part of the investment an increased programme of road sweeping and gully cleaning is in place, as well six community litter pickers across Renfrewshire and an enhanced Rapid Response Team who deal with roadside litter and local community issues.
For more information on the campaign, what it entails and how to get involved, visit the attached Team Up to Clean Up pages.
Published 2 October 2018.