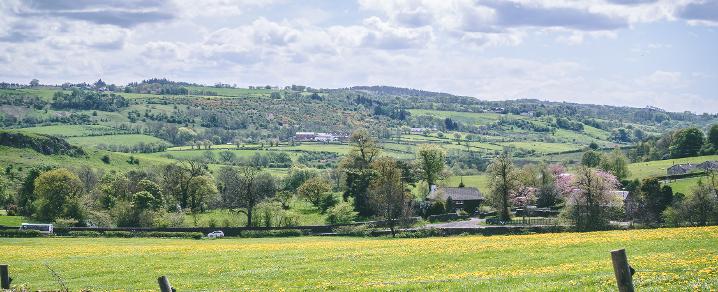 Get ready to pitch for your share of £1.87million investment in Renfrewshire's green spaces
Have an idea on how to improve your local area? A new fund designed to bring underused or neglected green spaces back to life is being readied to launch next month.
At the upcoming Leadership Board, councillors will consider a report which outlines the key objectives and the proposed application process of the Green Spaces, Parks and Play Areas and Villages Investment Fund, after the £1.87million commitment was made in this year's budget.
Local community groups and volunteers will have the opportunity to apply for funding and support to improve underused or neglected green spaces and take forward projects which will strengthen the character, identity and heritage of their local community.
This could include upgrading or developing play areas or equipment, opening up underused open spaces to create leisure or recreation opportunities, or creating heritage trails or walks which highlight local points of interest.
If approved, community groups and volunteers will be able to put forward applications of up to £50,000, £30,000 for the Villages Investment Fund, and will also be provided with a range of officer support to make their application as strong as possible, once the fund opens on 1 October.
The Villages Investment Fund has been allocated £370,000 of the investment and this will encourage applications from smaller communities to deliver projects that strengthen the identity, heritage, uniqueness and integrity of village life.
A further £110,000 has been allocated to support the provision of a Multi-Use Games Area or alternative facility in the Bargarran area of Erskine.
Councillors will consider the proposals at the Leadership Board meeting on 19 September 2018.
Published on 14 September 2018.