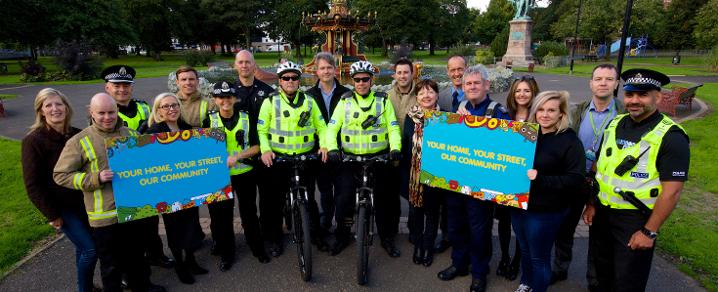 Successful intervention programme heads to Shortroods
Shortroods in Paisley is set to be the latest community to benefit from a national intervention programme which is helping to build safer and stronger communities.
The Your Home, Your Street, Our Community programme is a partnership approach led by Police Scotland, and supported by Renfrewshire Council, Engage Renfrewshire, the Scottish Fire and Rescue Service and the Renfrewshire Health and Social Care Partnership, which tackles the local issues that matter to residents.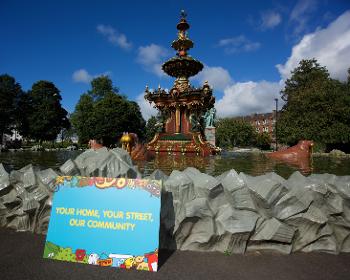 Anyone who lives or works in Shortroods are now being urged to submit their views on the problems they identify in the area such as anti-social behaviour, littering or a lack of activities for young people.
The partnership working group will then design a plan of support to tackle the issues and implement it into the area across a three-month period, as well as providing the local community with the support needed to sustain the improvements once the intervention is over.
Shortroods is the latest community to benefit from the programme following successful interventions in Erskine, Ferguslie and Gallowhill, where the work carried out noted a decrease in the issues identified by residents in those areas, namely anti-social behaviour, vandalism and littering.
Information will be made accessible at local community hubs in the Shortroods area, as well as an online survey being available for residents to submit their views.
For more information on the programme and to submit your views, visit the dedicated section of our website with the related links.
Published 17 September 2018.