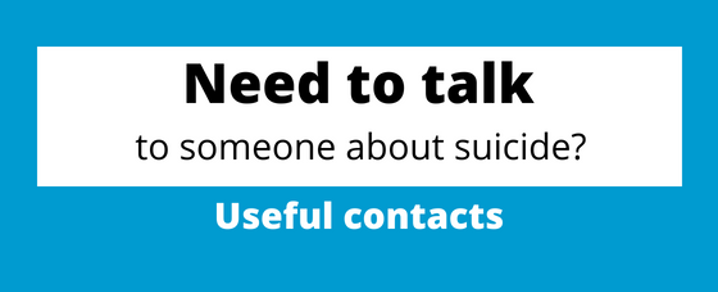 Talking about your feelings can help you when you're feeling low
If you need to talk about suicide or self-harming, here's who you should call.
If you need help and support, there are many people at the end of the phone who can help.
Samaritans
Talk anytime you like in your own way about whatever's getting to you.
Phone: 0141 248 4488 (Glasgow)
0141 572 1212 (Inverclyde)
116 123 (national helpline)
Email: jo@samaritans.org
Choose Life Renfrewshire
Offers advice, information, training and guidance for staff, carers and the community who is supporting anyone who is suicidal or self-harming.
Phone: 0141 849 2200
Email: chooselife.sw@renfrewshire.gov.uk
Breathing Space
Confidential phone service for anyone aged 16 and older who is experiencing low mood, depression and anxiety.
Phone: 0800 83 85 87
Email: info@breathingspaccescotland.co.uk
RAMH First Crisis Services
Offers support to anyone in Renfrewshire aged 16 or older who is experiencing a crisis in their mental health.
Phone: 0141 848 9090
0800 221 8929
Email: enquiries@ramh.org
Renfrewshire Survivors of Bereavement by Suicide (SOBS)
A support group that meets on the last Wednesday of the month at 7pm in Johnstone for anyone aged 18 and older who has lost a loved one to suicide.
Phone: 0141 849 2200
0300 111 5065 (national helpline)
Email: sobs.admin@care4free.net
If you or someone you know is suicidal, you find support under 'related articles' and 'related links'.
Published: Friday 14 September 2018.