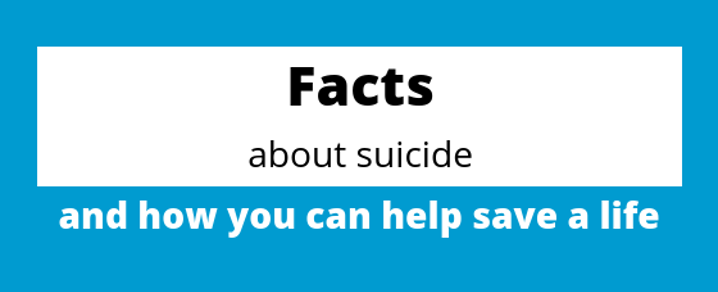 Suicide facts and how you can help
Knowing the facts and how to help can help someone at risk of suicide
Suicide rates tend to fluctuate over time and even though they have started to fall, they are still high.
Here are the facts on suicide in Scotland:
Two people die from suicide each day
Men make up three out of every four suicides
66% of people who died by suicide were in employment
People aged 35 - 54 are most at risk - making up almost half of all deaths by suicide
Those in the most deprived areas have a suicide risk that is double the Scottish average
If you are worried that someone is suicidal, ask them. It could save their life.
Most people thinking about suicide will try to let someone know. The key to helping is watching out for the warning signs and knowing what to do to help.
Take all signs of distress seriously, even if the person seems to be living a normal life.
Ask the person about what's troubling them.
Listen carefully to what they have to say.
Let them know you care.
If you or someone you know is suicidal, you find support under 'related articles' and 'related links'.
Published: Monday 10 September 2018.