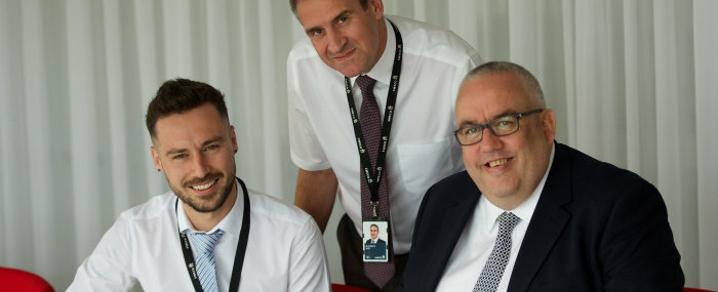 MEDIA RELEASE: Council contracts prove just the job
Council contracts last year totalling £89million have delivered vital community benefits including jobs, work experience and funding for local projects.
The Council's annual procurement report, presented to the Finance, Resources and Customer Services Policy Board this week, highlights the many benefits built into recent council contracts.
It shows winning bidders have committed to more than 300 employability opportunities, like new jobs and apprenticeships, since benefits were first recorded in 2015.
And there have been more than 230 different educational initiatives agreed over the last four years such as school visits and work experience placements.
Renfrewshire Council's Community Benefits Forum, which includes representatives from procurement, economic development, education, Invest in Renfrewshire and the voluntary sector, work with contractors once a contract is awarded to ensure opportunities to successfully deliver community benefits are maximised.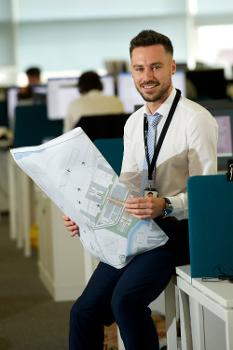 It was through a community benefit that Scott Farrell, from Foxbar, secured a Graduate engineering post at leading engineering, environment and design consultancy Sweco.
After completing his degree from the University of the West of Scotland, the 26-year-old former Gleniffer High pupil struggled to land a graduate post.
The Council's employability team put him in touch with colleagues at Sweco, who have supported many community benefits as part of their work with the Council on the major City Deal infrastructure projects.
Scott completed a 4-week work experience placement and impressed enough to earn a summer internship. Three months later and Sweco bosses offered him a full-time permanent position at their Glasgow office.
"I'm so grateful that through the community benefit process I was given the opportunity to gain graduate level experience and show what I could do," explains Scott. "My role is focused on engineering and transportation and my first project is working on the Glasgow Airport Investment Area Project, which has been great as being from Paisley I know the area well.
"I've been preparing drawings, looking at the drainage and even researching kerb stones - I never knew there'd be so many to choose from! It's a really challenging job which I like and every day I'm learning something new. It is exciting to be involved in such a major project for Renfrewshire and I've already planned my cycle past the bus stop that I helped to design."
Board convener Councillor John Shaw, said: "Each year we work tirelessly to achieve best value on all the goods, services and works we purchase.
"Scott's story underlines why we have put community benefits as a vital component of tendering for council contracts alongside our commitment to promote a positive and inclusive approach.
"We want these contracts to benefit Renfrewshire people whether that's providing a step onto the employment ladder or giving a school pupil the moment which sparks their career ambitions."
Sandy Ross, operations manager, Sweco UK, said: "Our business is fuelled by a talented and diverse workforce. Scott has quickly become a valuable member of our team in Renfrewshire, reinforcing the importance of investing in staff and providing them with local opportunities to develop their careers.
"Sweco is leading the way in sustainability and as lead consultant on Renfrewshire Council's City Deal infrastructure projects, our approach will substantially reduce carbon for local communities. Scott has gained significant experience which he will be able to apply to other forward-thinking projects."
Some 40 percent of contracts procured last year were awarded to Small and Medium Sized Enterprises (SMEs) according to the report.
Work is well under way to grow this further and encourage more social enterprises and volunteering organisations to tender, while also building the capacity of local suppliers to bid for future contracts.
Councillor Shaw added: "We are actively exploring opportunities to grow our local SMEs, voluntary sector organisations and supported businesses. Our economic development team provide small business mentoring and we are organising procurement workshops to help build knowledge and capacity across our local business community.
"There are many more opportunities ahead which will be of interest to local providers of all sizes, with new educational contracts to deliver services in our schools, grounds maintenance and environmental contracts and major projects like the £42million transformation of Paisley Museum and the construction of new roads, cycleways and bridges connecting communities through the Glasgow City Region City Deal.
"We want it to be as easy as possible for organisations to do business with the council and we know that effective procurement can contribute enormously to our social, economic and environmental ambitions for Renfrewshire."
Find out more at www.renfrewshire.gov.uk/tenders-and-contracts.
Photo shows (l-r): Sweco Graduate Engineer Scott Farrell; Sandy Ross, operations manager, Sweco UK; Councillor John Shaw, Renfrewshire Council's Finance, Resources and Customer Services Convener.
Published on 6 September 2018