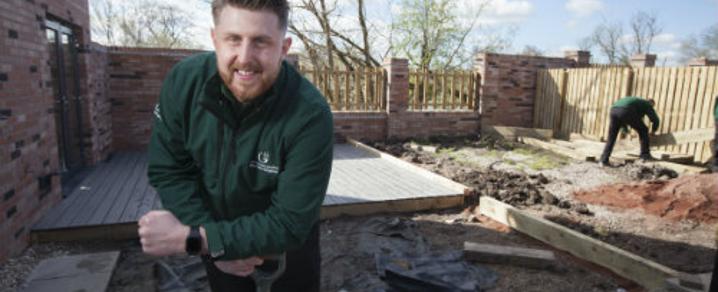 Benefit from business support
Free workshops in September are supporting start-ups and existing businesses.
Business Gateway Renfrewshire offer a range of support and advice to individuals who are looking to set up in business, newly formed businesses and existing businesses who are looking to grow and develop.
As well as workshops, also on offer is one-to-one support, with business advisers able to access a range of key information and market intelligence.
Business Gateway support helped garden designer Darren Cryans move into new premises in Paisley as he continues to expand his company Instant Impact Gardens.
Darren said: "From a young age I wanted to be my own boss and upon leaving school I decided to set up my own business. I loved watching Ground Force and it looked like satisfying and interesting work.
"After looking into local courses I started Instant Impact Gardens and studied while learning on the job. The position we're in after 12 years is really exciting and now I'm looking to build on our brand and reputation to become one of the biggest companies in Scotland in our industry.
"To coincide with our expansion I wanted to review our digital presence and gain impartial advice on what options were available to me. I met with Business Gateway Renfrewshire to find out what support I could access and my experience has been terrific."
This month at InCube, 27 High Street Paisley, there's workshops on:
Start Up Marketing, Wednesday 12 September, 9.30am to 12.30pm

Get Real Results from your Website, Friday 14 September, 9.30am to 12.30pm

Start Up Business Planning, Wednesday 19 September, 9.30am to 12.30pm

Start Up Finance, Wednesday 26 September 9.30am to 12.30pm

Improve Your Search Engine Ranking, Friday 28 September, 9.30am to 12.30pm
To book on any of the workshops phone 0141 530 2406 or visit the Business Gateway Renfrewshire events page.
Published on 5 September 2018