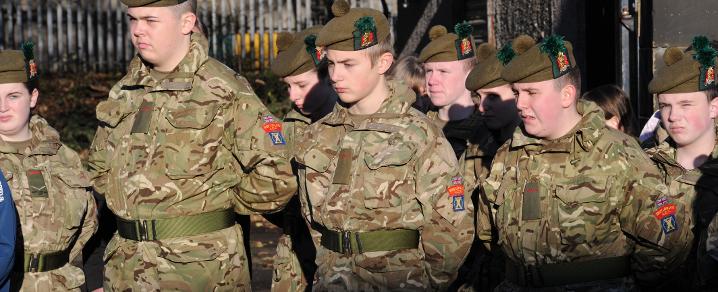 Remembrance Service in Renfrew to be marked at 11am to celebrate 100th anniversary
Renfrew's residents have decided to alter the time of the town's Remembrance Service this year as the area prepares to mark 100 years since the end of the First World War.
The two-minute silence has traditionally been held in the town at 10am but a change was requested by Renfrew Community Council to mark the special anniversary in 2018.
A survey was carried out inviting Renfrew residents to have their say, with 76% of residents preferring a change to 11am for this year.
Renfrewshire's Provost Lorraine Cameron said: "With it being such as significant anniversary, we want to make it as easy as possible for residents to pay their respects to those we have lost in the Armed Forces.
"When the request came in from the Community Council, I was clear that any change to the time of the traditional service in Renfrew was a decision for those who live there which is why we undertook a survey.
"More than three-quarters of responses were in favour of a change for this years' service so we are listening to the residents of Renfrew and making the change for this year."
The two-minute silence will take place at the Cenotaph on Sunday 11 November 2018, with guests asked to arrive for the service beginning at 10:45am.
The change to 11am is for the 2018 service only and will return to its traditional time of 10am next year.
For more information on the services, contact civicevents@renfrewshire.gov.uk.
Published 5 September 2018.