MEDIA RELEASE: Burial fees for families who lose a child under the age of 18 are scrapped by Renfrewshire Council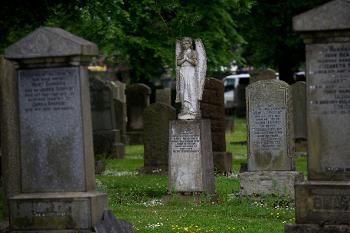 Families who lose a child under the age of 18 will no longer have to pay burial fees after they were scrapped by Renfrewshire Council.
The agreement, which was approved by councillors at the Infrastructure, Land and Environment policy board, is an extension to local authority fees for under 16's being waived as part of the budget for 2018-19.
In Renfrewshire, cremation services are provided by the private sector and the Council will work with local services to seek their support to remove their charges for under 18's.
The move comes as the Scottish Government and the Convention of Scottish Local Authorities have agreed a programme to remove local authority charges for burials and cremations for under 18's across Scotland.
The Scottish Government has provided a £10,000 contribution towards the costs of implementing the programme across Renfrewshire.
There will be no charge for Interment fees, lair purchase and headstone permits and foundation for a child under 18.
The Council's charges for interments and new lairs for Renfrewshire residents are among the lowest in Scotland and all Funeral Directors provide a basic funeral package which is below the national average of £3,500.
Convener of Renfrewshire Council's Infrastructure, Land and Environment Policy Board, Councillor Cathy McEwan, said: "No family should face financial hardship in order to bury or cremate their child. We are committed to further supporting bereaved families at what is obviously the most difficult of times and waiving fees for those who lose a child under 18 means no one has to face an added financial burden in their time of grief."
Article published 4 September, 2018