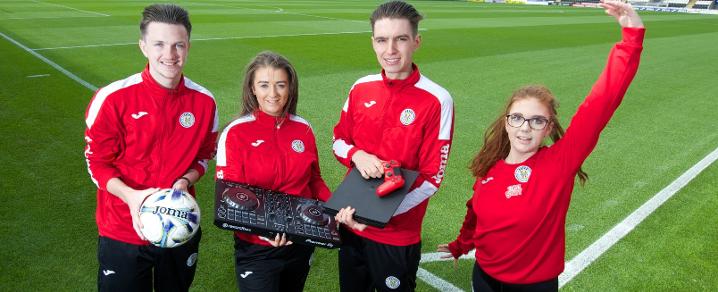 "When I see them smile it makes all the hard moments worth it."
This year's Street Stuff summer clubs were a resounding success with more than 6000 young people taking part in the six-week programme.
With dance, football, gaming, DJ workshops and more on offer, it's easy to see why they were so popular.
These camps wouldn't happen though without the dedication of our staff and volunteers who work to make these activities so enjoyable.
More than 80% of our sessional workers originally came along to a session to take part and are now helping to deliver them - gaining valuable knowledge, skills and experience for their future career prospects in the process.
We asked them what motivates them take part in Street Stuff and what they enjoyed most about the camps.
Making an impact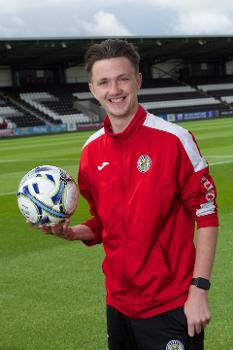 "The motivation for me comes from attending the programme from a young age myself, I know how much an impact the programme has made for me so if I can help make the impact on the participants lives I would take the opportunity every time."
"My favourite part of Street Stuff camps is just seeing the smile on the participants faces either that coming from scoring a goal or just having fun in general. When I see them smile it makes all the hard moments worth it."
Mark King
Helping young people progress
"I like to see young people progress in life and help them if they are having a hard time and working with Street Stuff gives me the opportunity to do so. I also like helping the community and encouraging young people to do better in life and I think Street Stuff gives the young people a place to go if there's a problem in the house."
"My favourite part of Street Stuff Summer camps was seeing all the young people coming along and have a laugh, some fun and interacting with other young people."
Jay Gibson
Making young people smile
"Knowing that everyone is welcome to your sessions, whether they are the next Messi, someone who is playing football for the first time or the local group of kids coming down for a kick about is reassuring as a coach as you don't need to knock anyone back for their ability level or financial status.
"Seeing such a diverse group of young people (ethnicity, age, gender, race and ability level) all engaging with each other participating in a sport, game or dance routine they like.
"My favourite part is the young people's enthusiastic expressions when they score a goal or make a new friend. When you arrive at a venue with the young people already there and the greeting you get from them. Meeting young people who had never attended before the summer camps and building a rapport with them over the six weeks that they are now asking what venues they can come to at night as well as the summer camps."
Thomas Smith
Providing a safe environment
"Knowing the difference it makes to the lives of the young people and providing a safe environment for them. Also seeing it from an attendee position, you see all the benefits the program brings to the community.
"Delivering the program to a wide range of young people and providing a healthy meal at the afternoon sessions which some kids might not otherwise get."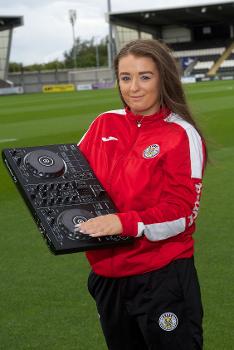 Shaun Grady
Seeing their faces light up
"Making an impact on young people's lives motivates me to take part in Street Stuff. Street Stuff allows for the young people of Renfrewshire to have somewhere to go, feel safe, socialise and have fun at the same time."
"My favourite part of the camps was seeing one young person's face light up and smile so much when he was given a St Mirren football signed by all the players."
Katie Simpson
Gaining confidence
"To be able to interact with the young people and have a great impact in the community
"My favourite part of the camps was being able to be involved greatly throughout the summer and I feel that I have become more confident by doing this."
Mark McKenzie
Coming back time and again
"Seeing the young people having fun and hearing the newer kids say they're coming back more often.
"Just seeing everyone enjoy themselves in the nice weather and the amount of participants turning up was great."
Darren Skalley
Developing the programme
"I love having the opportunity to engage with young people from all across Renfrewshire"
"My favourite part of the camps was engaging with the young to find out what they thought about Street Stuff Summer Clubs and what could be added to make it better"
Nicola Perratt
Published 28 August 2018.