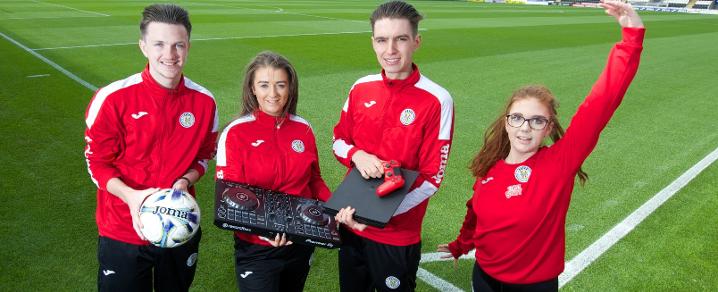 Thousands spend their summer with Street Stuff
Record numbers of young people joined in the summer fun as more than 6000 took part in summer clubs run by Renfrewshire's award-winning Street Stuff programme.
The six-week programme saw 6236 young people take part at a range of venues across Renfrewshire, with football, dance, gaming and DJ workshops just some of the activities on offer.
Sessions held in the afternoon included a healthy meal to ensure the young people are fuelled up to take part and more than 3300 were provided over the six weeks.
The activities are designed to encourage an active lifestyle and aim to divert young people out of trouble and into positive destinations.
More than 80% of the sessional staff have come through the programme having originally been attendees and are now helping to deliver the activities to the next generation of younger people.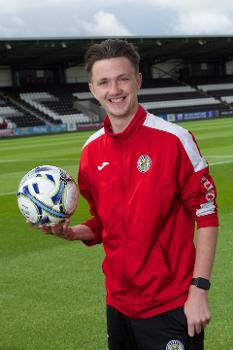 Street Stuff coach, Mark King, said: "The motivation for me comes from attending the programme from a young age myself, I know how much an impact the programme has made for me so if I can help make the impact on the participants lives I would take the opportunity every time."
"My favourite part of Street Stuff camps is just seeing the smile on the participants faces either that coming from scoring a goal or just having fun in general. When I see them smile it makes all the hard moments worth it."
The programme will celebrate its 10th birthday next year and young people attending were asked for their opinions on how to best mark the occasion.
Coach Jay Gibson, said: "I like to see young people progress in life and help them if they are having a hard time and working with Street Stuff gives me the opportunity to do so. I also like helping the community and encouraging young people to do better in life and I think Street Stuff gives the young people a place to go if there's a problem in the house."
"My favourite part of Street Stuff Summer camps was seeing all the young people coming along and have a laugh, some fun and interacting with other young people."
Street Stuff is a diversionary project run in partnership between Renfrewshire Council, Police Scotland, Scottish Fire and Rescue Service, Engage Renfrewshire and St Mirren Football Club.
The programme began in 2009 in Renfrewshire contributing to a reduction in youth disorder and anti-social behaviour by 75 per cent over the first five years with a sustained reduction of 65 per cent.
Coach Shaun Grady, said: "Knowing the difference it makes to the lives of the young people and providing a safe environment for them. Also seeing it from an attendee position, you see all the benefits the program brings to the community.
"Delivering the program to a wide range of young people and providing a healthy meal at the afternoon sessions which some kids might not otherwise get."
For further information on Street Stuff, visit the pages attached to this article.
Published 28 August 2018.