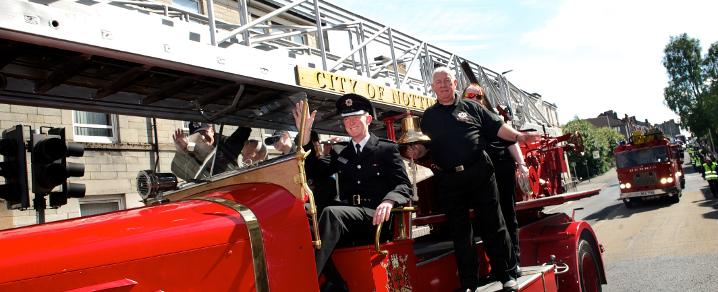 Johnstone Fire Engine Rally (10 August)
Saturday 10 August
11am - 4pm
Houston Square, Johnstone
Sound the alarm...the popular Fire Engine Rally is coming back to Johnstone!
16 Fire Engines from days past and present will kick start the fun at 11am by parading from Johnstone Fire Station down Thorn Brae to Houston Square, where an afternoon-long party of free family fun and entertainment will take place.
This includes dramatic fire demonstrations from the Scottish Fire and Rescue Service, a visit from Paw Patrol's resident fire pup Marshall, tasty food courtesy of Papamacs Gourmet Kitchen, a craft market, kids go-karts as well as a chance to see some vintage fire engines up close!
Plus, kids will get to piece together their very own nee-naw by taking part in the Town Trail before the Fire Engine Rally event on 10 August. Worksheets will be available to collect from The Pet Shop (Houston Square, Johnstone) and Johnstone Coffee Co. (71 High Street, Johnstone) from Monday 29 July, and there's 8 puzzle pieces to collect from different shops and businesses across the town. All participants will be entered into a special prize draw with a winner chosen on 10 August too.
This event is supported by Scottish Fire and Rescue Heritage Trust.