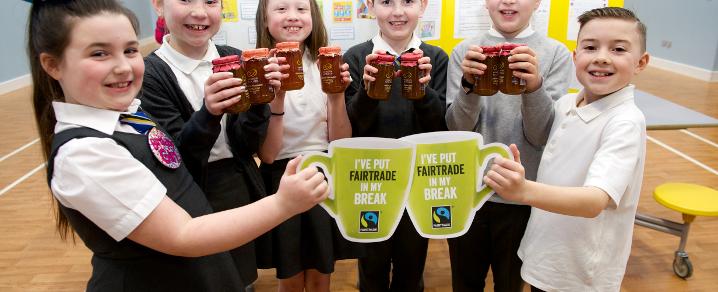 Renfrewshire says 'Come on in' to Malawi coffee producers
Renfrewshire is set to welcome two coffee producers from Malawi to the area as Fairtrade Fortnight gets underway.
Schoolchildren and the local community will have the opportunity to meet Bernard Kaunda and Christopher Gondwe of Mzuzu Coffee as they visit Renfrewshire on Monday 5 March.
The two producers will meet pupils of Renfrewshire schools during the day where they will learn about Malawi, fair trade and the producers themselves, before telling their own fair trade story to the visitors.
The producers will then be the main attraction of an open evening held at the Methodist Church Hall in Paisley, where those with an interest in fair trade can hear the story of Mzuzu Coffee and how fair trade makes a difference to their lives.
The free event run by local fair trade organisation Rainbow Turtle, in conjunction with Scottish Malawi Partnership and the Scottish Fair Trade Forum, will take place from 5:45pm until 8pm and all are invited to come along and take part.
Renfrewshire Council Leader Iain Nicolson, and Chair of the Renfrewshire Fairtrade Steering Group, said: "This is a fantastic opportunity for our schoolchildren and local community to meet producers with firsthand experience of the difference fair trade can make and I'd like to thank them for visiting Renfrewshire during this year's Fairtrade Fortnight.
"The real value of fair trade can often be missed by those undertaking their weekly shop, but purchasing fair trade goods really does affect the lives of producers across the world.
"Don't miss the opportunity to meet Bernard and Christopher and listen to why it is so important that we continue to support fair trade and the benefits it brings."
Fairtrade Fortnight runs from Monday 26 February to Sunday 11 March, and this year's theme is 'Come on in' which encourages people to stand with farmers and close the door on exploitation.
To register an interest in attending the producer event, community members should email info@rainbowturtle.org.uk.
For more information on fair trade visit: www.fairtrade.org.uk.
Published 1 March 2018