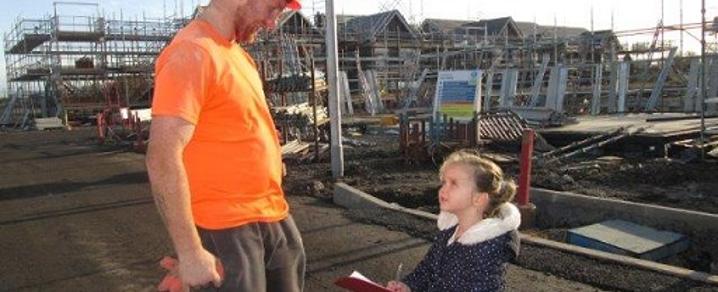 Maths Week adds up to success for Renfrewshire schools
Schools and early years centres in Renfrewshire proved that numbers can be fun during Maths Week Scotland. Hundreds of local schools took part in a competition created to celebrate and explore the many ways that maths is used our everyday lives.
The challenge of devising the most innovative and engaging way to celebrate Maths Week was set by Renfrewshire Council's Steven Quinn, Assistant Director (Education), and entries were invited from each of the Early Years, Primary and Secondary School categories.
The three winners were Glendee Pre-5 Centre, Williamsburgh Primary School and Gleniffer High School who demonstrated their outstanding numerical brain power and won £500 for their schools to spend on numeracy and mathematics projects.
Councillor Jim Paterson, Renfrewshire Council's Convener of Education and Children's Services, congratulated the staff, pupils and families who took part. He said: "Renfrewshire schools are to be applauded for the enthusiasm they showed when taking part in Maths Week Scotland.
"The success of the scheme has shown that the Council's efforts to raise the profile of maths and working with numbers are changing perceptions. It is amazing just how many everyday things that we see and do involve calculations, sums and some sort of numeracy skills. We want to celebrate the fact that learning maths skills can be exciting and inspiring."
Steven Quinn, Assistant Director (Education) at Renfrewshire Council, added: "Renfrewshire's schools participation in Maths Week Scotland proved to be really exciting. So many of our pupils seem much more positive about Maths as a subject now as they have shown how exciting learning and working with numbers can be. We had lots of really innovative projects throughout Renfrewshire and the winning schools proved how much they enjoyed taking part in this new awareness initiative. "
Published 26 October 2017