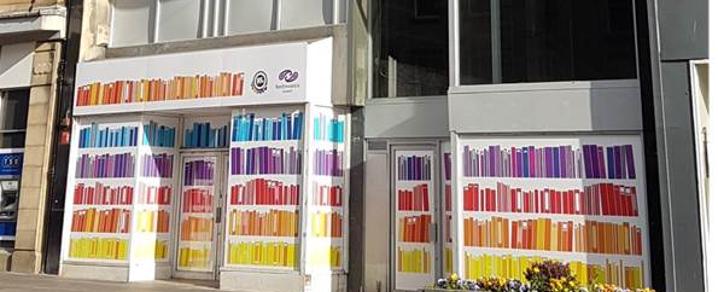 Learning and Cultural Hub
Work to create a new multi-million pound Learning and Cultural Hub on Paisley's High Street is progressing well as the project enters the last stages of design.
A team of specialists are finalising plans to transform the existing building at 22 High Street into a flagship community facility right in the heart of Paisley's historic town centre.
The project will involve a major refurbishment of the currently vacant building, creating an attractive and visually engaging ground-level frontage.
The Learning and Cultural Hub will accommodate the library service currently housed within Paisley Central Library. This building, once vacated in later in 2018, will form part of a larger £42m project to transform Paisley Museum into an international-class visitor destination. Both projects are part of a wider effort by the Council to use Paisley's cultural assets to regenerate the town centre.
The new facility will be managed by Renfrewshire Leisure and is planned to open in January 2021. The project is funded by Renfrewshire Council and the Scottish Government's Regeneration Capital Grant Fund.