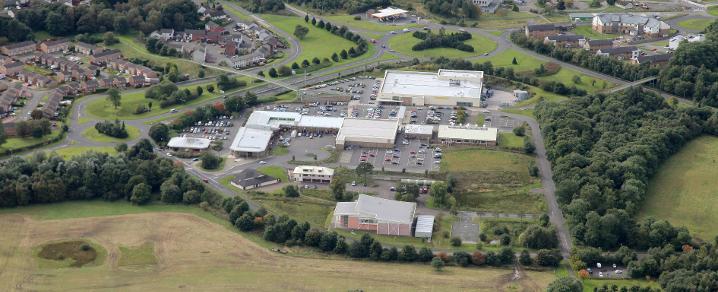 Renfrewshire councillors to discuss Renfrew and Erskine Town Centre Strategies
Renfrewshire co uncillors are set to discuss Town Centre Strategies for Renfrew and Erskine.
The strategies, which explain the role and importance of each town centre to the Renfrewshire community, will highlight each location's strengths and the potential for future development.
They will also identify priority areas for action with a vision for successful, sustainable town centres in Renfrew and Erskine which support economic growth.
The key objective of the strategies is to make sure both town centres will continue to thrive and grow, while maintaining their ability to adapt to changing markets and demands.
A public consultation exercise was carried out in autumn 2015 to inform local people of the plans and gain their views on the proposals.
This took place to ensure that both strategies reflected the needs and aspirations of local communities and key stakeholders.
The strategy in Erskine will look at opportunities to make better use of existing town centre spaces, as well as vacant and underused sites.
This is aimed to support the local economy and assist the growth of the town centre by working with the public and private sectors and community groups to deliver new uses, projects and events.
The strategy also aims to take advantage of opportunities to strengthen the Erskine Riverfront Transition Area by providing a context for new residential, business and commercial uses while maintaining and enhancing green spaces next to the River Clyde.
The town centre strategy for Renfrew will look to take advantage of the opportunities that will emerge from the Glasgow and Clyde Valley City Deal projects to improve transport connections between Renfrew and the wider Clyde Valley region.
It will look at ways to promote investment in the town centre and the surrounding area.
The strategy also examines opportunities to develop vacant buildings and underused sites within the town centre.
If the strategies are approved by Councillors, the delivery of identified actions will be progressed in partnership with the public and private sectors, local community representatives, key stakeholders, Community Planning Partners and funding bodies.
These are set to be monitored on an annual basis with strategy documents updated every two years.
Councillor Terry Kelly, Convener of the Planning and Property Policy Board said: "The planned Town Centre Strategies for Renfrew and Erskine offer an exciting and bright future for the towns.
"The strategies promote Renfrewshire as a fantastic location in Scotland to invest as well as helping the town centres to thrive and grow through innovative measures and regeneration. They set out a vision which supports economic growth and provide a commercial, social and cultural focus for sustainable town centres."
The strategies will be available to view on the Renfrewshire Council website from Friday 20 January. For more information, visit: www.renfrewshire.gov.uk/article/3068/Renfrewshires-Centre-Strategies